This post may contain affiliate links. Please read my disclosure for more info.
---
Fire TV is great, but so is Roku. You can do a lot with either device, but maybe you want both. Is that even possible? Can you use Roku and Firestick on the same TV?
Yes, Roku and Firestick can both be used on the same TV. You just need two open HDMI slots—or one HDMI slot on a TV that has either Roku or Fire TV pre-installed. Most people only need one streaming device, but having both gives you access to more apps and more smart home integrations.
Let's take a look at all of the reasons why you might want to have both Roku and Firestick, which devices you should pair together, and what it takes to install both streaming devices.
What Is the Difference Between Amazon Firestick and Roku Streaming Stick?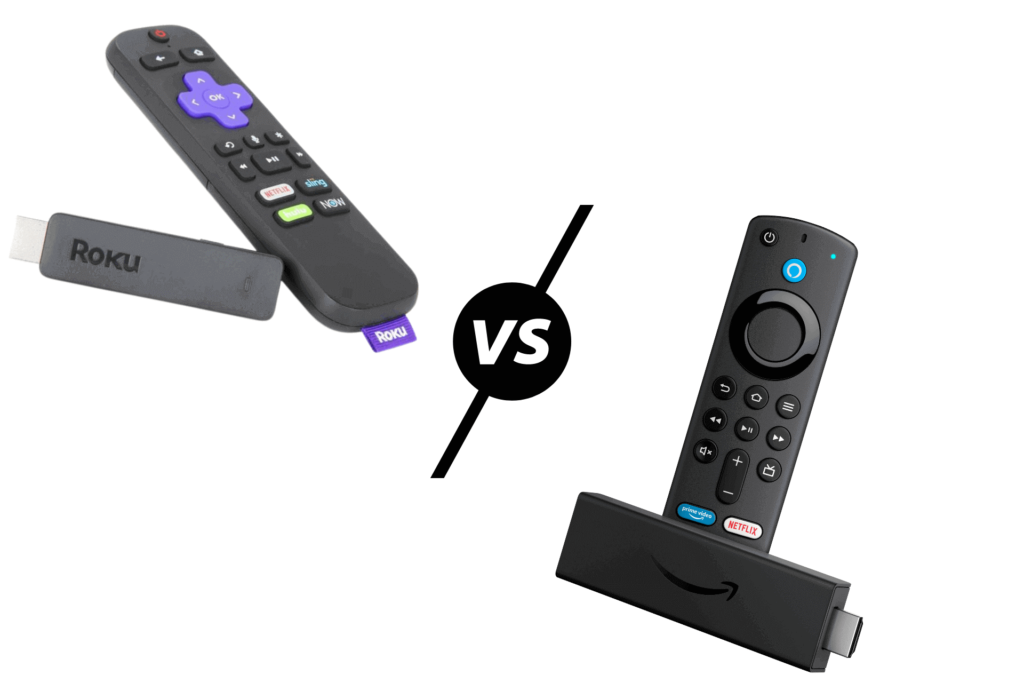 Both Fire TV and Roku provide a way to access your favorite streaming services. They have apps for Netflix, Hulu, HBO Max, Apple TV Plus, YouTube, and a bunch of others. They also both provide an easy way to add voice control to your TV.
The differences between the two platforms are more subtle. While the major streaming services are all available on both apps, lesser-known apps may only be available on one and not the other. Fire TV runs on the Android TV operating system, so you could theoretically install any Android app on your Firestick as long as you're comfortable using the developer tools to sideload apps.
The menu systems are also different, as are the remote controls. Most importantly for smart home geeks, though, the smart hub integrations differ significantly between Roku and Fire TV.
Which Is Better: Roku or Fire TV Stick?
If you just want a simple streaming device, Roku is the better pick. Its menus are more intuitive, and its search function puts Fire TV to shame. Roku also treats all your streaming apps equally, whereas Firestick definitely favors Amazon prime Video.
Firestick has a huge advantage for anyone in the Amazon Alexa smart home ecosystem. You can use an Echo speaker to control your Firestick with Alexa's Fire TV voice commands. You can also view your Blink cameras on Firestick and use the Firestick remote or Fire TV Cube's built-in microphone to issue commands to your other smart home devices.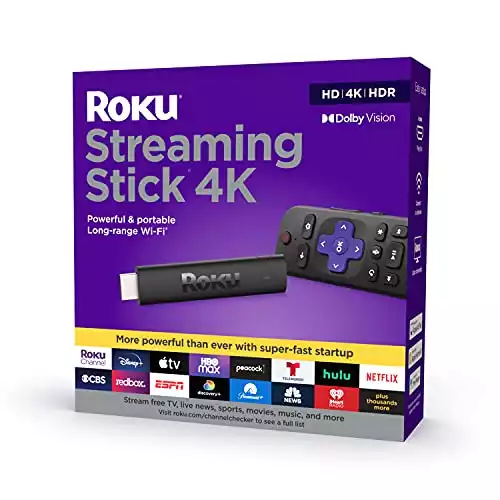 Both Roku and Fire TV have a range of devices available. For Roku, I'd suggest the Roku Stick 4K for most users and the Roku Ultra for power users. On the FIre TV side, the Fire TV Stick 4K is a good all-around pick, and the Fire TV Cube offers the most features and smart home control options.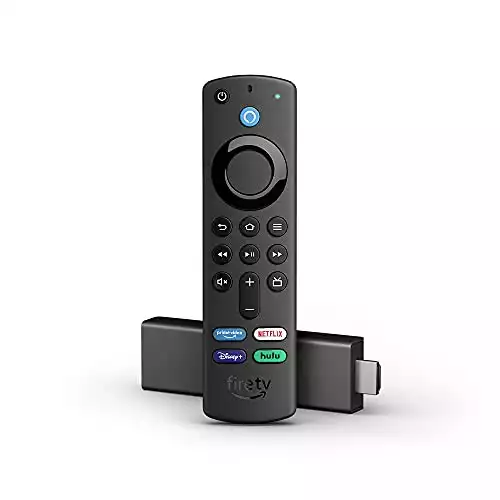 Can You Have a Roku Stick and a Firestick on the Same TV?
You can absolutely use both the Roku Stick and Firestick on a single TV as long as you have two open HDMI slots. These two devices don't interact with each other, so they'll never even know the other device is installed. You'll just need to switch inputs when you want to swap between the two streaming sticks.
Most users are probably better off picking just a single streaming device. You don't get a lot of extra usability by having both, but there are always exceptions. I'd compare this to the gaming world where most gamers pick either Playstation or Xbox, but some gamers want access to all the exclusive titles on both platforms.
Here are a few reasons why you might want to have both devices:
You don't want to lose access to your favorite apps like Roku users did when YouTube briefly shut down its Roku app in 2021.
You want both the smart home integrations of Firestick and the better user interface of Roku.
You want access to apps that are only available on one of the two platforms.
You want to be able to sideload Fire TV apps without the risk of causing problems with your other apps.
Or, let's be honest, maybe you just want to be geeky and have two platforms to play around with. I certainly understand that mindset—I mean, have you seen what site you're on?
Can You Use a Firestick on a Roku TV?
Roku isn't just available as a streaming stick. You can buy TVs that have Roku pre-installed. You'll find Roku TVs from brands like Hisense, TCL, and Insignia. It's also available on some lesser-known brands like Walmart's Onn TVs.
These Roku TVs act just like regular smart TVs, so you can use install a Firestick on them with no problems. In this case, you only need a single HDMI slot for the Firestick, and you'll have access to both the Firestick operating system and the Roku operating system.
Can you Use a Roku Stick on a Fire TV?
Just like Roku TVs, you can buy TVs that have Fire TV's operating system, FireOS, pre-installed. These TVs are available from Toshiba, LG, and Insignia.
If you already have a Fire TV, you can still install a Roku Streaming Stick using just one of your TV's HDMI ports. Once you do that, you can access both Fire TV and Roku on your TV just by switching between the main TV input and HDMI.
What's Next?
In case it's not obvious by now, you can use Roku Streaming Sticks or Fire TV Sticks with any TV. You could even install Firestick on an old TV that isn't even a smart TV. These sticks are portable, too, meaning that you could travel with your Firestick or Roku Streaming Stick to take your smart TV apps wherever you go.
There's a lot more you can do with your new streaming devices. Not all smart TVs have Bluetooth, but Roku and Fire TV devices do. Whether you opted for one device or both, you can use them to connect your favorite headphones for listening after your partner's bedtime. You could also add a couple of cheap Amazon Echo dots or an Alexa-enabled Sonos One speaker to enhance your speaker system.