Smart Geek Home is the source that nearly a million people trust for their smart home, home automation, and consumer electronic needs.
From the Owner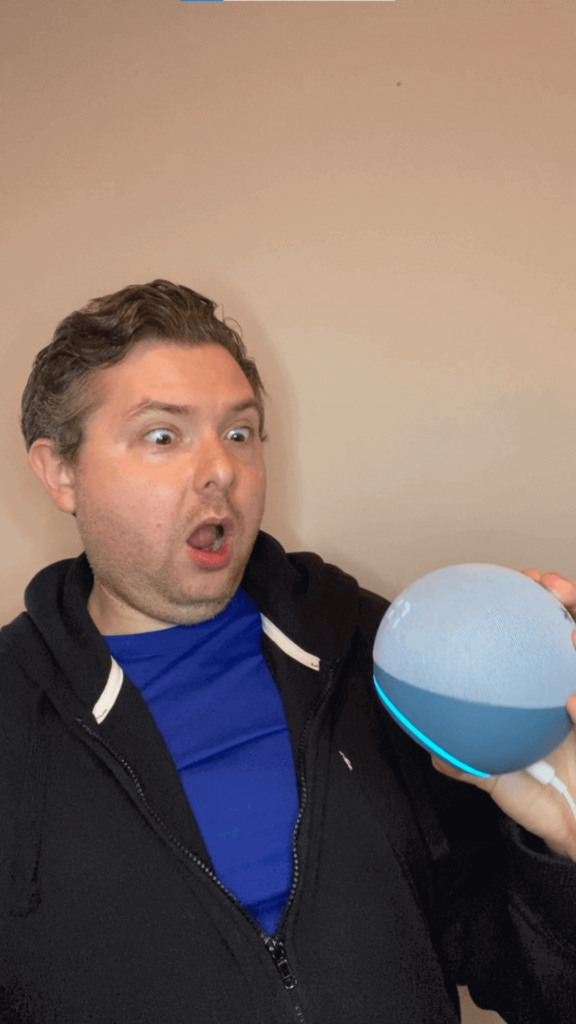 My background
My interest in science and technology drove me to pursue a Computational Chemistry PhD. I don't work in chemistry anymore, but I bring that same analytical mindset and rigorous experimentation to my work at Smart Geek Home.
I spent 12 years working in tech and analytics. Along with my day job, I spent my nights and weekends wring about technology, with a particular focus on network security and tech education. You can find some of my earlier writings on CordCutting and Juni Learning.
From there, I let my obsession with tech drive me, and Smart Geek Home was born.
Why I Care About Smart Homes
I grew up watching Star Trek, Stargate, and a whole lot of other Sci-Fi shows.
I wanted every piece of technology from those shows, but most of all I wanted the simple tricorder.
You see, the tricorder represented the ultimate in simplicity and convenience. It was a tiny machine that provided an interface to a virtually unlimited supply of sensor data and automation.
Now, we have motion sensors, light sensors, contact sensors, and a whole lot of other tricorder-like tech powering the automation in our smart homes. It's an exciting time!
Alexa, Google Home, and the other smart home hubs are quickly catching up to the power of the Star Trek computer.
We have voice-activated communications, cameras that follow our faces, and so much more.
This is the dawn of the sci-fi age.
At least it will be once we figure out how to make automation convenient. Right now, it's not easy to build a robust home automation system.
Sure, experts can do it, but I want a world where any person, no matter their tech skills, can turn a regular house or apartment into a smart home.
That's my journey and my drive.
That's the dream of Smart Geek Home.
The articles here are involved enough for experts, but they are simple enough for beginners. This is a place for everyone who dreams of automating their life—anyone who wants the convenience and safety that smart home tech can offer.
On this site, I'll talk about the pros and cons of smart home tech, including privacy concerns and integration issues. I'll offer step-by-step guides and detailed primers.
I'm not here to try to win you over to one brand or another, although I will offer opinionated buying guides when I think they are warranted.
I don't care if you use Mac, Windows, or Linux.
If you're looking for a space place to dip your toes into smart home tech, this is it.
If you're ready to hone your smart home skills and knowledge, this is it.
Beginners and experts alike are welcome.
Let's discover the future together.
As Seen in
Contact Information
The easiest way to reach Smart Geek Home is by email or using our contact form.
Phone: ‪(312) 620-0076
Address: 3932 W. Irving Park Rd, Unit 1, Chicago, IL 60618
Email: [email protected]
Our Mission
Smart Geek Home's mission is to make home automation simple and accessible enough for anyone to use. Our extensive library of guides and FAQs has already helped nearly a million people buy and troubleshoot their smart home technology.
We pride ourselves in bringing an expert, authoritative voice to the technology world. Our content is designed to be accessible enough for beginners and useful enough for tech experts. When reading a tech blog, we like fast, accurate answers, so that's what we strive to provide on Smart Geek Home.
Editorial Guidelines
Accuracy and clarity are our primary goals.
All of our content is professional edited and fact-checked before publishing to comply with our stringent standards. Our seasoned editorial team rigorously checks for readability and consistency in formatting, spelling, and grammar, ensuring the highest quality in photos and screenshots, and adherence to the use of inclusive language and imagery, among other criteria.
Our buying guides, troubleshooting articles, and other content are written and updated by tech experts. We follow strict style guides we've developed over the years to make sure every process, no matter how technical, is easy to follow.
We never use flashy language when simple words will do. And we always prefer quick answers over long, meandering stories.
We only partner with brands that we use ourselves, and we will never suggest a product to you if we wouldn't use it in our own homes. Any affiliate relationships or other potential biases will always be clearly and completely included in our reviews and recommendations.
If you come across any articles that are unclear, out of date, or inaccurate, please reach out to [email protected]. Your input is always appreciated!
From Our Readers
Thank you sooooo much for this article. I was able to set up my Roku on my portable dvd player using my hdmi to av converter. I am also able to use the setup in the car using my cellphone as a wifi hotspot. I wish I had thought of this myself, and a long time ago lol.

Kasey B.
Incredible. You have made it easy for me to connect Alexa to Spotify.

Rose M.
THANK YOU SO MUCH! To my elderly mum, tv is her lifeline when she's home alone. Your trouble shooting steps helped me reset her tv & it's up & running again. The steps were easy to follow, & well explained. I am not a geek, but I am the wife of one, & since he wasn't available to help, I had to step up. I first browsed through the 'Trouble Shooting' section of the owner's manual (NO HELP!), did a quick search online & your site popped up. Can't thank you enough, I'm keeping your site handy from now on!

Kelly E.
Hey thanks for this! Helped me figure out my problem. Of course the problem is actually something else. But at least I can turn on my lights now. Lol

Denise C.
The information shared is extremely helpful! Thank you for sharing!

Deanna G.
thanks "smart geek" it was option 2 bravo!
thanks again Zak thought i was going nuts ! (pun intented) 😉

Hazel M.
This vacuum has changed our life! We are seniors, I'm 72, my husband is 73. Because of health problems I was no longer able to vacuum, so that chore fell to my husband of 54 years. While he tried his best, he couldn't begin to clean as efficiently as our "Hazel". She's cleaned under beds and other areas that haven't been cleaned in years! She has absolutely changed our life for the better. Not only does she clean, she also keeps us entertained. Best "employee " we've ever had. Many thanks to who ever invented this wonderful machine! It was worth every penny!

Vicki W.
This article was a lifesaver, thank you! We have a nice old tv with composite(which I didn't even know that's what it's called until reading this), and didn't want to buy a whole new TV to use a firestick. You even included the links for the adapter and best firestick option for low resolution, which I will be buying both. Thanks so much!

Kelly H.
Thank you! That worked great and now I have a backup remote built into my phone via the app. This information was really helpful!!!! I appreciate it so much as my toddler lost the remote and I was having trouble pairing a new one.

Kacey B.
Nice article!
I have read through and found a lot of solutions for my visio smart Tv. Thank you.

Malik R.
wow thanks! spotify connect totally worked 🙂 been looking for a solution like this for A WHILE…thanks again!

Kevin E.