This post may contain affiliate links. Please read my disclosure for more info.
---
TV brands seem to intentionally complicate what should be very simple descriptions. You just want a TV that lets you watch your favorite streaming apps—is that too much to ask? Does the difference between an Android TV and a Smart TV even matter?
Any internet-connected TV is a Smart TV, including Android TV. Android TV, Fire TV, Roku TV, Apple TV, Tizen, and WebOS are just different operating systems—much like Windows and Mac are for computers.
In this article, we'll be comparing Android TV vs Smart TVs in general. We'll look at the features, performance, and price of each as well as help you find the one with the right apps and smart home integrations for your needs.
Quick Comparison: Android TV vs Smart TV
Android TV
Smart TV
What is it?
A smart TV running the Android operating system
Any internet-connected TV
Advantages
More available apps


Better integration with Android phones
Easier to navigate


Better performance
Disadvantages
Steeper learning curve
Fewer customizations


Faster obsolescence
Ease of Use: Android TV vs Smart TV
Most Smart TVs have very intuitive navigation systems. Their remotes are also designed to complement the operating system itself. That's all possible because of the simple, non-customizable nature of these operating systems.
Android TVs, though, much like Android phones, are highly customizable. Also like Android phones, there are several brands all making TVs for this one OS, so the equipment (including the remote) is never fully optimized to the OS. In general, this means that Android TVs will never be as user-friendly as other Smart TV operating systems.
Android phone users, though, make find Android TVs easier to use than other smart TVs. After all, they've already gotten used to the Android OS on their phones, and the Android TV OS is very similar. You'll find many of the same features, functions, and apps. Even the menu structures are often the same.
In short, Android users may find Android TV easier to use, but everyone else will probably have an easier time with a non-Android smart TV. Even moderately tech-savvy users should be able to get used to any Android or smart TV operating system, though. I just wouldn't buy an Android TV for, say, an elderly relative who isn't as comfortable with new technology.
Available App on Android TV and Smart TV
Every Smart TV (including Android TVs) has access to Netflix, Hulu, Amazon Prime Video, and the other most popular streaming services. For some users, that might be all you ever need.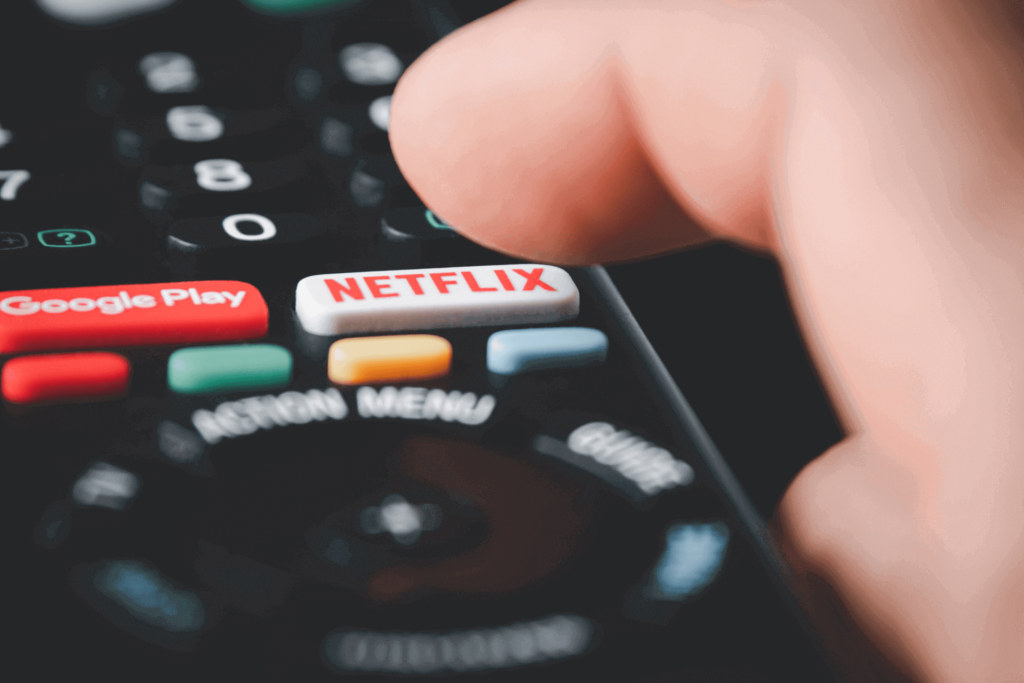 The problem with Smart TVs is that they don't go far beyond those basics. You can download some additional apps on webOS and Tizen OS, but the options are much more limited than they are with Android.
Android TV is based on the same operating system as Android phones, and you can effectively use any app from the Google Play Store on your Android TV. Some apps might not be optimized for the larger screen or non-touch display, but you'll easily find thousands of Android TV apps. These include streaming services, games, security apps, and much more.
Features of Android TV vs Smart TV
Screencasting
One of the early advantages of Android TV was Chromecast, a feature that lets you easily cast your Android phone screen to your TV. This is perfect for watching YouTube videos with your friends. It also offers a general type of connectivity that any smart home geek should be striving for. However, Android TVs don't interface as well with iPhones.
Instead of true casting, most Smart TVs have opted for smart mirroring options. Essentially, this gives the same basic functionality but with more potential for quality loss and latency issues. On the other hand, it tends to work with a wider range of devices. You can typically mirror either an iPhone or an Android phone to your non-Android Smart TV.
Voice assistant and Smart Home Integration
Android TV was an early leader in both voice control because of Google Assistant. As the Google Home and Nest environment expanded, so did the integration potential for Android TVs. If your smart home is based on the Google ecosystem, Android will likely always be your best option.
However, voice assistants like Amazon Alexa or Google Assistant are now very common on non-Android smart TVs. Smart TVs running the Amazon Fire OS integrate incredibly well with the Amazon Alexa ecosystem of smart home devices, and TVs running Apple tvOS are great for Apple HomeKit users.
Samsung TVs can integrate into almost any smart home environment because of Samsung SmartThings. If you don't want to lock yourself into the Apple, Google, or Amazon ecosystems, a Samsung Smart TV is your best option.
You can also control some TV functionalities even without a voice-integrated TV by using a smart plug or an IR blaster (like the MoesGo WiFi IR Control Hub).
Performance: Android TV vs Smart TV
Android TVs tend to be slower to respond to button presses than other Smart TVs. In part, this is because smart TV operating systems tend to be minimalistic and designed specifically for the hardware being used. All of the added apps and extra features of Android TV, as well as its usability in a wide range of TV brands, come at a cost.
The slow responsiveness of Android TVs is enough to be aggravating at times, although it has gotten better over time. If you keep your TV updated and you're careful about what you install, you may not even notice the speed difference.
How Long do Android TVs and Smart TVs Last?
A good Smart TV or Android TV should last you around 7 years if you treat it right. That's just the hardware though, and your TV needs firmware, too.
Android TVs tend to receive updates for several years, including firmware updates and important security patches. Your Android TV should be usable as long as the hardware is still good.
Other smart TVs, however, will often stop receiving firmware updates after a few years. That can spell trouble for the compatibility and usability of your TV and may result in it becoming largely useless long before the hardware gives out.
Is Android TV or Smart TV cheaper?
On average, Android TVs are cheaper than other Smart TVs. That might seem counterintuitive at first, but the reason is simple: competition.
Most smart TV operating systems are only available on a single brand, and they are heavily optimized for that brand. In other words, they're the Macs of the TV world. Android TV, on the other hand, is widely available across brands as we'll see in the next section. The competition between these brands drives down the price, just like with Windows computers.
Android TV vs Fire TV (and Roku and Apple TV)
One other smart TV operating system deserves a special note here: Fire TV.
Fire TV is based on the Android operating system, just like Android TV. However, Fire TVs are not Android TVs. Fire OS is an operating system created by Amazon, with its own user interface and features. Most notably, Amazon has their own app store, so you are more limited in apps that you can easily install.
Roku and Apple TV aren't Android-based. However, they are in many ways more similar to Android TV and Fire TV than they are to other smart TV operating systems. That's because these systems aren't tied to a single TV brand the way Tizen, webOS, or SmartCast are.
If you're trying to group these in your head, think of Android TV being at one extreme, with Tizen, webOS, SmartCast, and other brand-specific smart TV operating systems at the other end. Roku, Apple TV, and Fire TV are between those extremes but closer to the Android TV end of the spectrum.
What TV Brands Use Android?
There are dozens of major TV brands that make Android TVs, including household names like Panasonic and Sony. If you've decided on an Android TV, it won't be hard to find one.
Aconatic
Epson (projectors)
Haier
iFFALCON
Infinix
Kodak
LLoyd
Marq
Micromax
MI
Motorola
Nokia
OnePlus
Panasonic
Philips
Realme
Redmi
Sanyo
Thomson
VU
You may have noticed a few important brands missing from that list. Samsung, LG, Vizio, and several other major Smart TV brands use non-Android operating systems like Tizen OS or webOS.
Popular Android TVs
Popular Smart TVs that Aren't Android
Which is better: Smart TV or Android TV?
A Smart TV is the better option if you want a TV that just works easily and quickly. They'll run all the basic streaming apps, play your cable or satellite TV, and you can learn to use them in no time. Most of them can also readily integrate with your smart home devices, especially if you go with a Samsung TV.
Android TVs are the best option if you want to go beyond the basics. They have more apps available, and you can customize them far more than other smart TVs. They can readily integrate with Google Home and Nest smart home ecosystems, although you might have a harder time with HomeKit or Alexa setups.
Lastly, I should mention that you aren't limited to your TV's built-in operating system. You can connect an Android TV box (like the Nvidia Shield), a Fire TV Stick, an Apple TV box, or a Roku Streaming Stick to any TV. These devices let you run another TV operating system on your TV, even if it's not a smart TV. That's a pretty great deal since some of them run as low as $20 for the base models.