This post may contain affiliate links. Please read my disclosure for more info.
---
Owning an Amazon Fire TV Stick is like having all of the power of a Smart TV in your pocket—minus the TV itself, of course. But did you know that you can bring your Firestick on vacation or to a friend's house?
Recently, I was asked a simple question: "How do I connect my Firestick to another TV?". In this article, I'll show you how to move your Firestick between TVs, how to transfer it to a new TV, and how to go on vacation with your Fire TV Stick. I'll also give you some important security pointers for traveling with your Firestick or transferring a new Firestick to your TV.
How to Switch Firestick to Another TV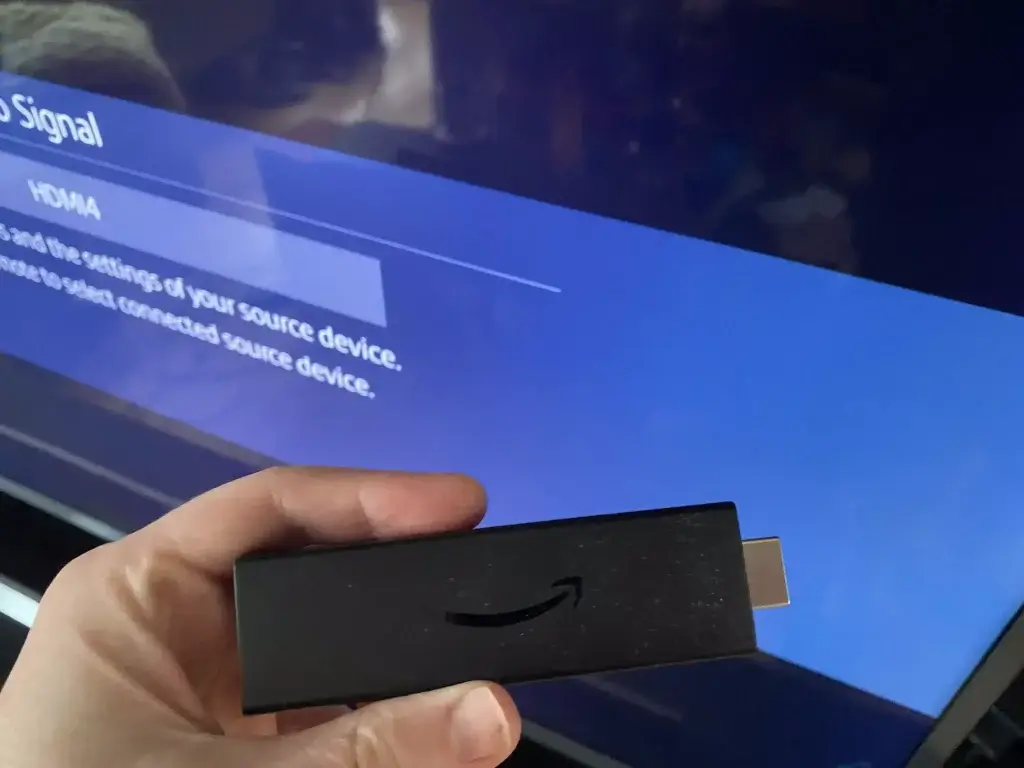 Moving your Firestick to a new TV is as easy as unplugging it from one TV and plugging it into the new one. This should work with no additional setup steps as long as you're still within range of your Wi-Fi router. If you need to connect to a new Wi-Fi network, the Fire TV Stick will walk you through the process.
Do I Need a Firestick for Each TV?
No, you don't need to buy a separate Firestick for each TV. You can move your Firestick between TVs.
It's certainly more convenient to have a separate Firestick for each TV though, especially if you have roommates or family members that sometimes watch multiple TVs at once.
You can always buy the cheaper Fire TV Stick Lite for your secondary TVs. It doesn't have the speed or high resolution of the Fire TV Stick 4K Max, but it's still perfectly fine for most use cases.
Can You Use One Firestick Remote for Multiple Tvs?
Your Fire TV Stick remote is connected to the Firestick, not the TV. When you move your Firestick to a new TV, the remote will stay paired with it.
If you have multiple Firesticks, you can't pair a single remote to both of them. Since each Firestick comes with its own remote, that's generally not an issue, anyway. If you lost one of your FireTV Stick remotes, your best bet is to buy a replacement remote.
How Many Firesticks Can You Have on One Account?
If you decide to go with one Firestick for each TV, you can. There's no limit to the number of Firesticks that you can use on one Amazon account.
However, most streaming apps do limit the number of simultaneous streams that you can run. In the case of Amazon Prime Video, the current limit is three total streams and two streams of the same content.
What if My Firestick Works on One TV but Not Another?
Most of the time, your Fire TV Stick will just work when plugged into a new TV. However, you might receive a "no signal" message if your second TV doesn't support the same resolution as your first TV.
For some reason, the Fire TV Stick remembers the resolution of the old TV after it has been unplugged. If that happens, the easiest fix is to connect to to the old TV again, change the resolution to something that your new TV supports (720p is usually safe), and then try again.
Can I Take My Firestick to Another House
The Fire TV Stick isn't tethered to a single location or address. You can bring it to a friend's house or on vacation with no problem. You can also move with it to a new house, regardless of whether you are bringing your old TV with you.
When you plug it in at the new location, you will have to set it up with a new Wi-Fi network. That shouldn't be a problem as long as you have the Wi-Fi password readily available and the Wi-FI network has an active internet connection.
A word of warning: While it's safe to use a Fire TV on a trusted Wi-Fi network, you should never turn on ADB Debugging anywhere but your home network. If you don't know what that is, you are probably safe as it is off by default. To be sure, though, go into Settings -> My Fire TV -> Developer Options and make sure ADB debugging is turned off before you travel with your Fire TV Stick.
Can I Use a Firestick Registered to Someone Else?
You can use a Firestick registered to someone else on your TV. There are a few different ways to do this, depending on whether you want to use your own account or the Firestick owner's account.
The easiest way is just to plug the Firestick into your TV and use it as-is. If your friend brought over their Fire TV Stick, and you just want to binge Netflix on their account, this method will have you up and running in minutes.
You can also add your own account as a new user profile on the Firestick. Only do this if you trust the owner of the Firestick, as it will give them access to your profile until it is deleted.
If you bought a used Firestick, don't just use it as-is. The first thing you should do is go to Settings -> My Fire TV -> Reset to Factory Defaults and reset the Firestick. Used Firesticks can have malware, so it's not safe to enter any personal information on them before doing a factory reset.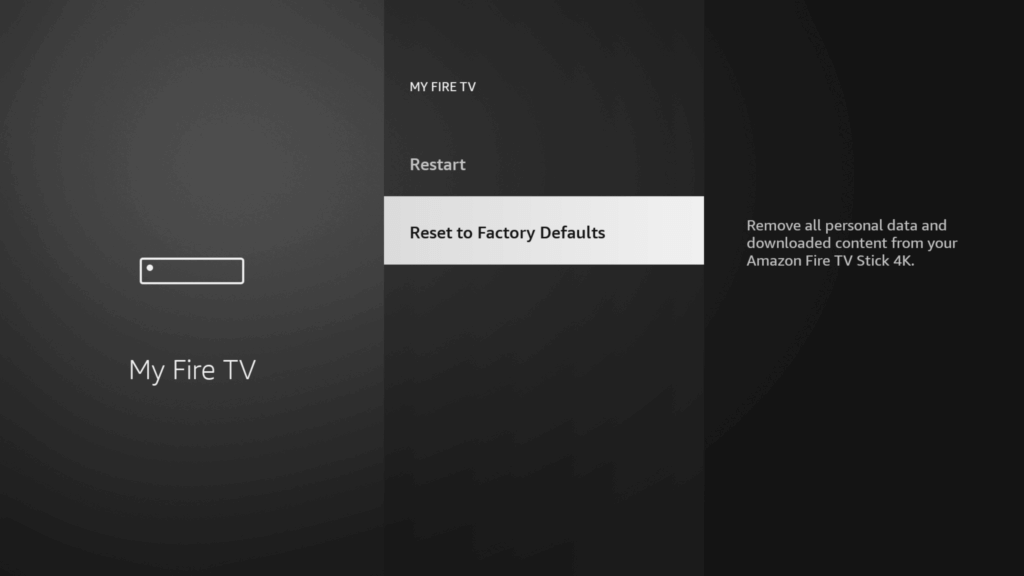 What's Next?
Now you're ready to travel with your Fire TV Stick. But if you really want to unlock its full potential, you should check out the full list of Alexa Fire TV voice commands. Given the low cost of Alexa devices, they are a great way to make your Fire TV experience even more convenient.
Speaking of traveling with smart tech, did you know that you can buy a battery for Echo? That way, you can bring your smart speaker and your Fire TV on the road with you. If you end up in a location with a smart TV that has Bluetooth, you can even use the Echo as a travelling sound system.
When you're traveling with one Echo device, you can even have another Alexa securing your home. Just connect Blink cameras to Alexa, and it turns into a home security system. Is there anything a smart home can't do these days?