This page may contain affiliate links. Please read my disclosure for more info.
---
Smart homes should be secure homes. For an easy-to-use, affordable security solution, it's hard to go wrong with Blink cameras. Their apps are very user-friendly, and you can have a Blink camera set up and running in just a few minutes.
Since Amazon purchased Blink back in 2018, these cameras also integrate easily into Amazon's Alexa ecosystem. So if you have Echo or Fire TV devices, Blink is a natural addition for live camera feeds or motion event alerts.
In this article, I'll show you how to connect Blink to Alexa and explain everything you can do once you link Blink to Alexa devices like the Echo Show and Fire TV Stick.
Can Alexa Control My Blink Camera?
Yes, Alexa integrates with all current Blink cameras, including the Blink Outdoor, Blink Mini, and Blink Video Doorbell. You can see the complete list of these devices on the Blink Amazon store.
Once connected, there are a few ways you can use your Blink Alexa integration:
View a camera on your Echo Show or Fire TV by voice command.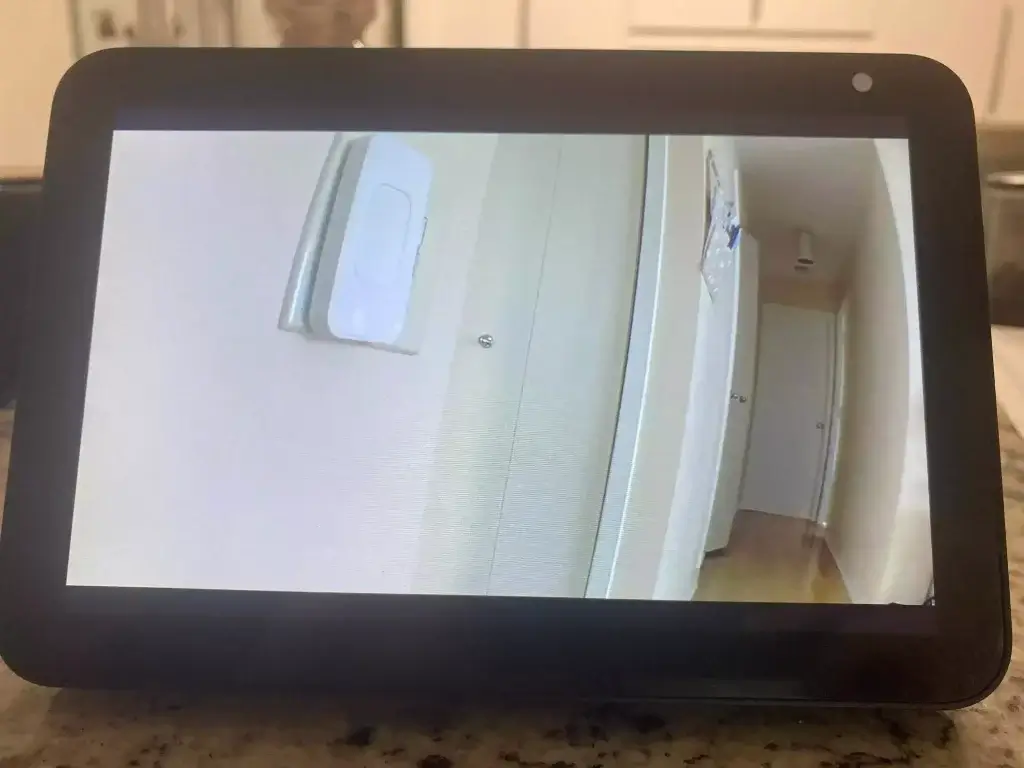 Receive alerts when your Blink camera senses motion.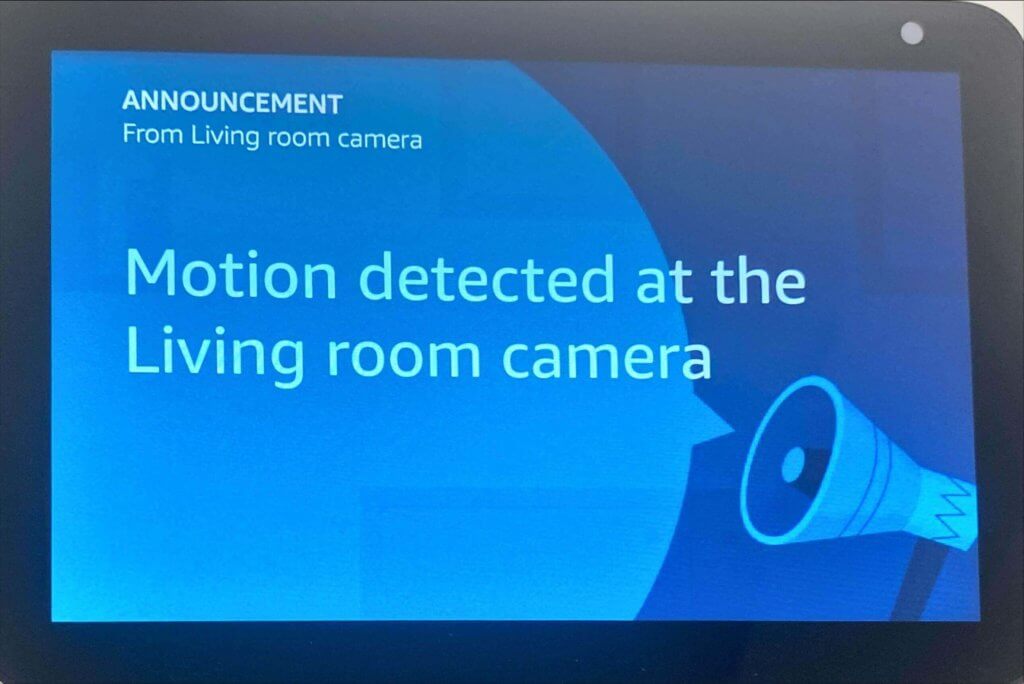 Trigger Alexa routines when your camera senses motion.
How to Link Blink Camera to Alexa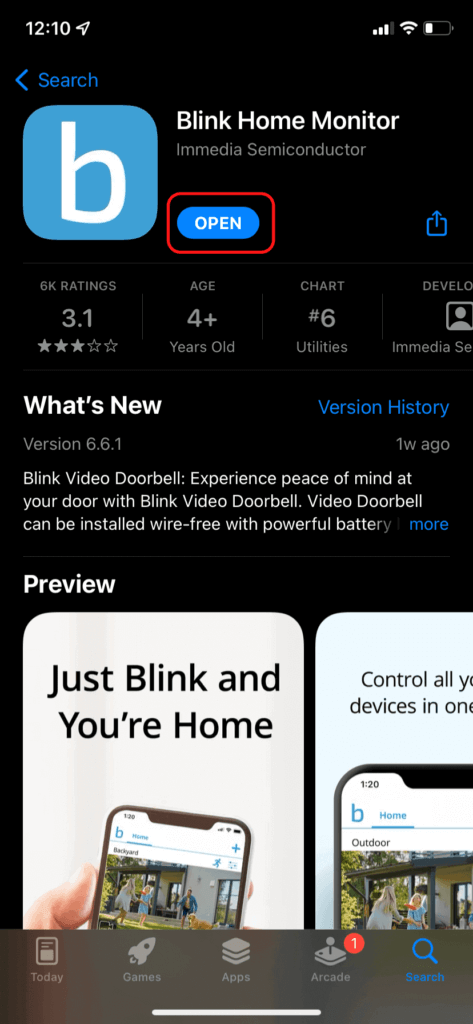 Click the account button in the bottom menu bar. It's the second one from the right and looks like a single person in a circle.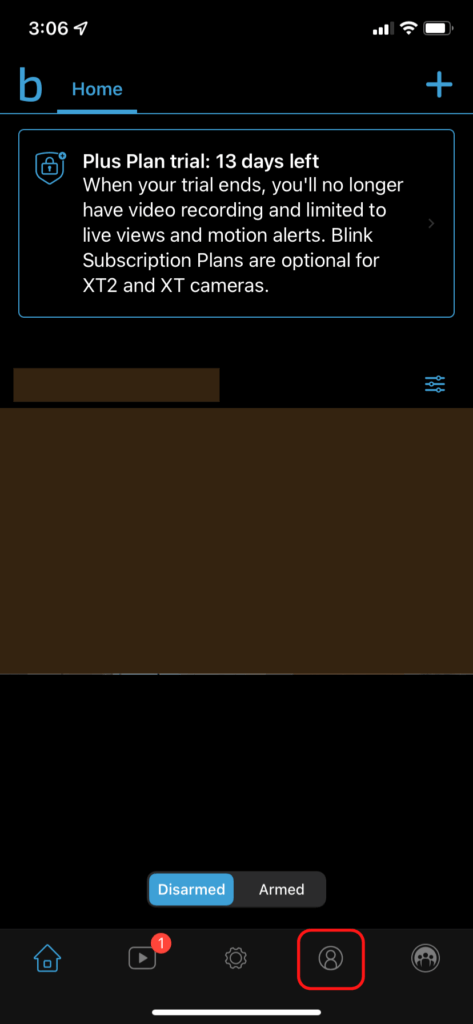 Click the Link to Alexa option from the Account menu.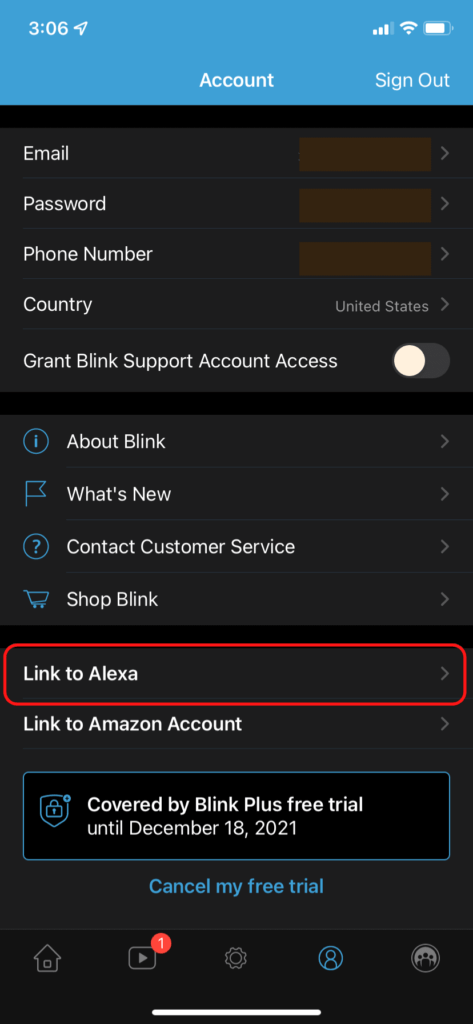 Click Open Alexa App.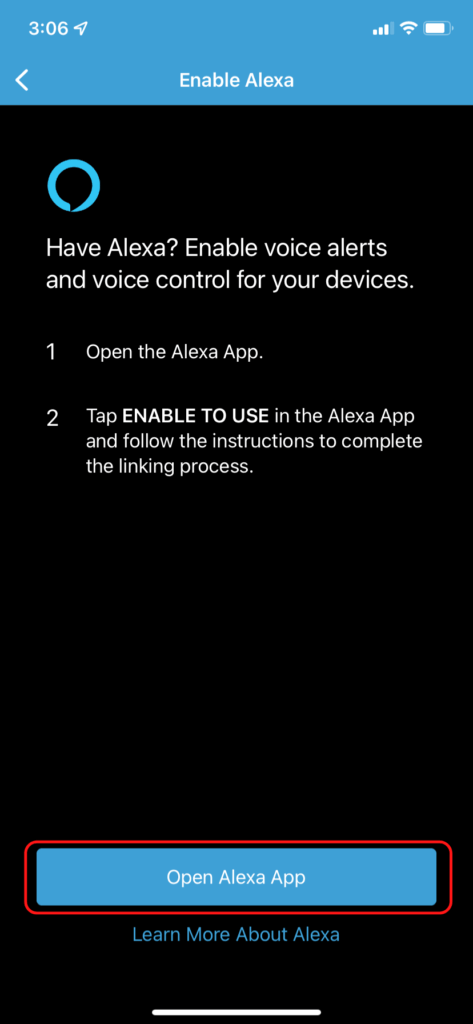 Click ENABLE TO USE to start installing the Blink Alexa skill.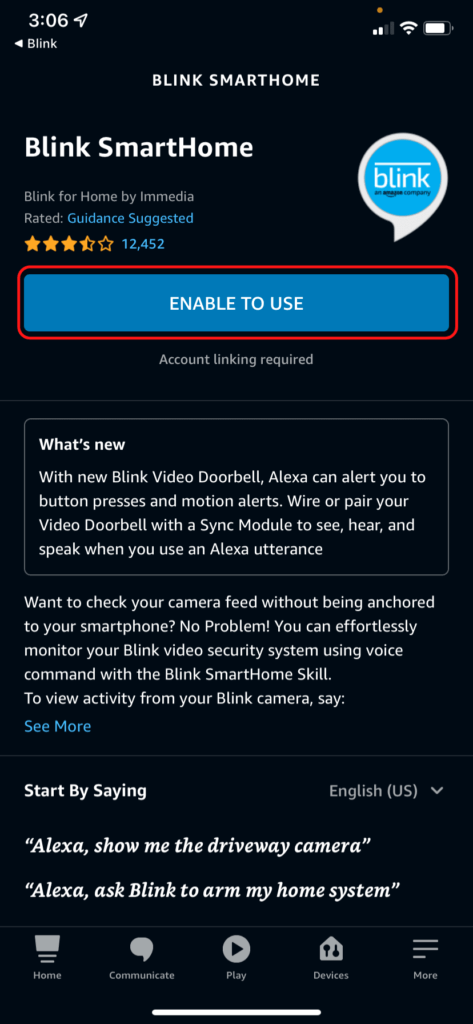 Enter your Blink login credentials and click Sign In. If you haven't created a Blink account yet, you'll need to do that through the Blink app or website before this step. The 4-digit pin can be anything you'll remember that is secure (don't use 0000!).
You'll receive a code from Blink in a text message. Enter that code here and click Verify Code. This step can be buggy. If it doesn't work, wait a few minutes and try again.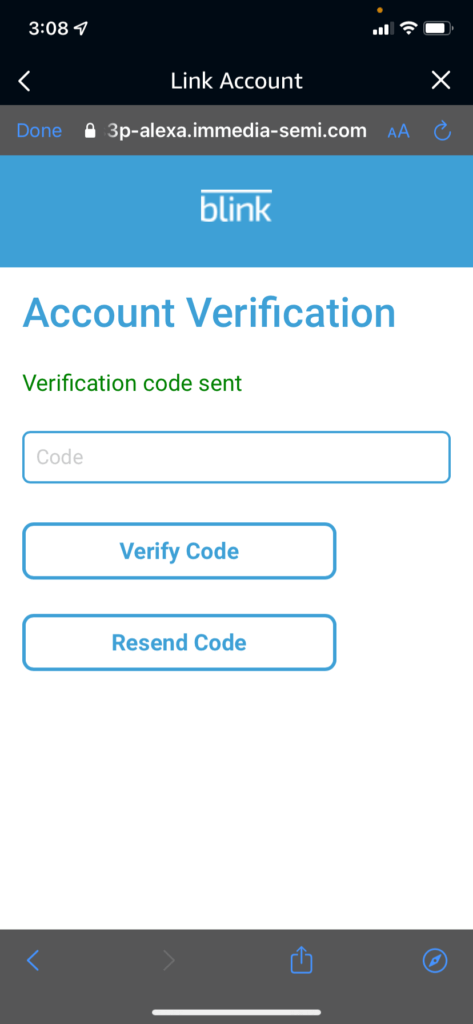 Click CLOSE.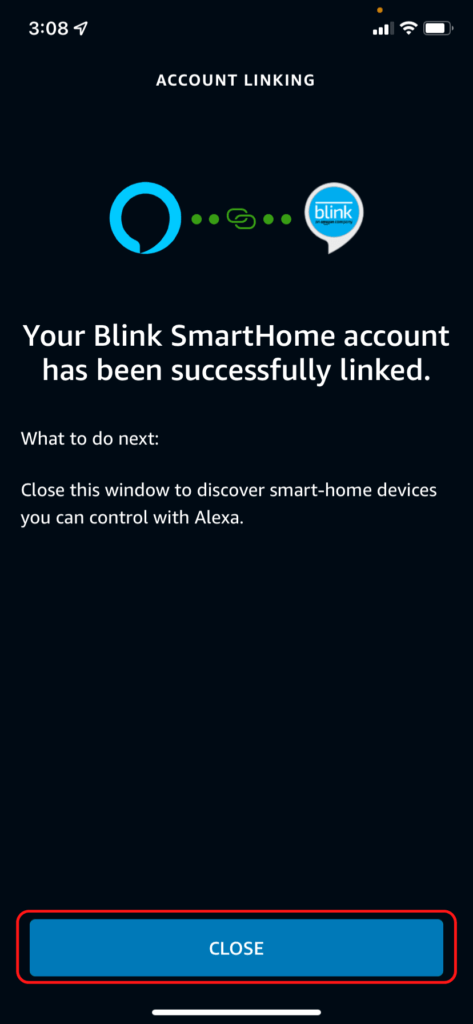 Click DISCOVER DEVICES. Before this step, your Blink devices should be plugged in and preferably already set up in the Blink app.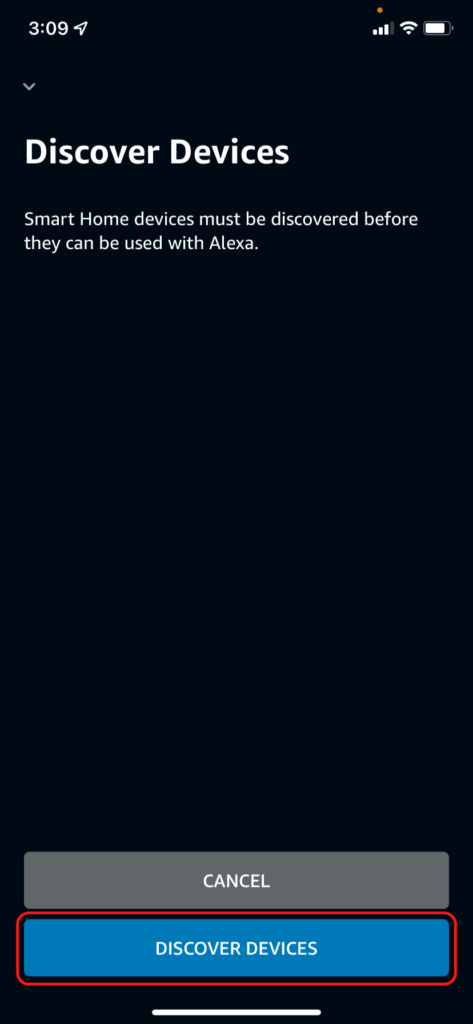 If your Blink camera is found, click SET UP DEVICE. Otherwise, follow the troubleshooting steps in the app.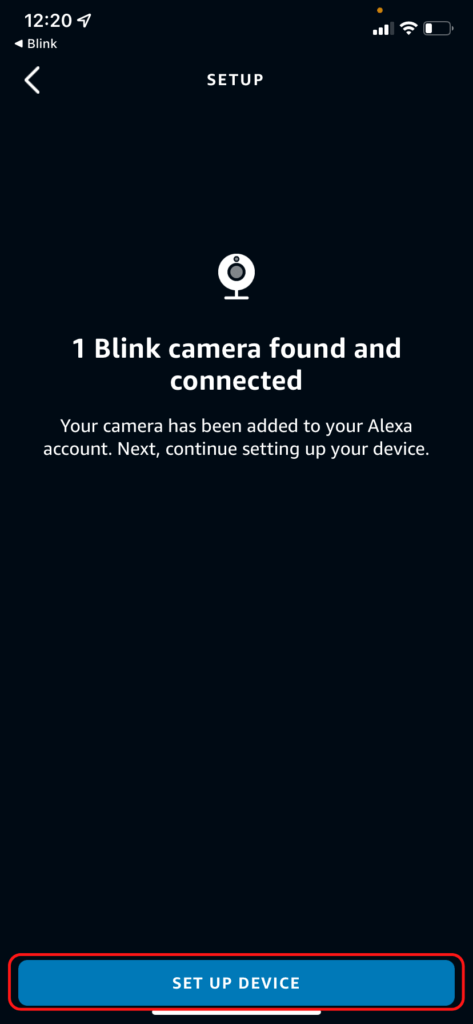 The next two steps let you select a group for your camera. You can skip this, but grouping devices make Alexa commands and routines easier to set up. If you want to put your camera in an Alexa group, select the group from the list of options. In this example, I'm adding a camera to my Living Room group.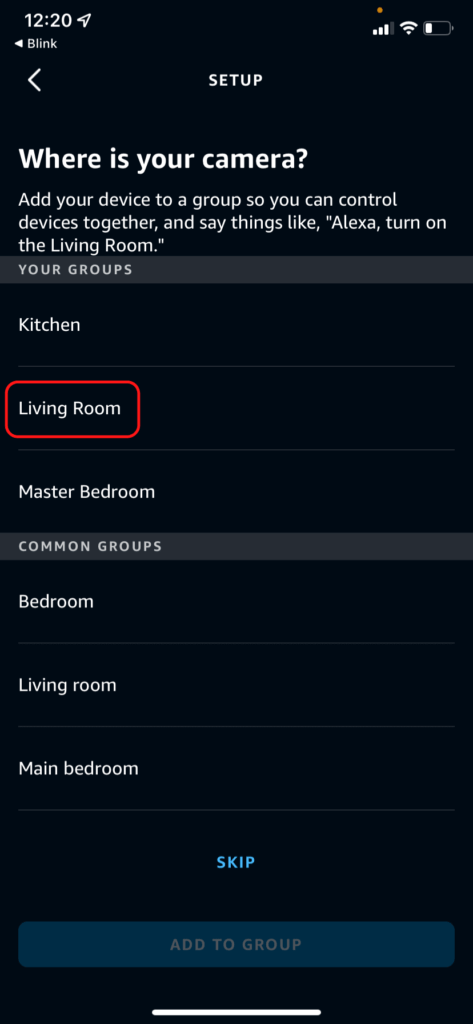 Click ADD TO GROUP to continue or SKIP to skip adding the camera to a group (you can still do this later).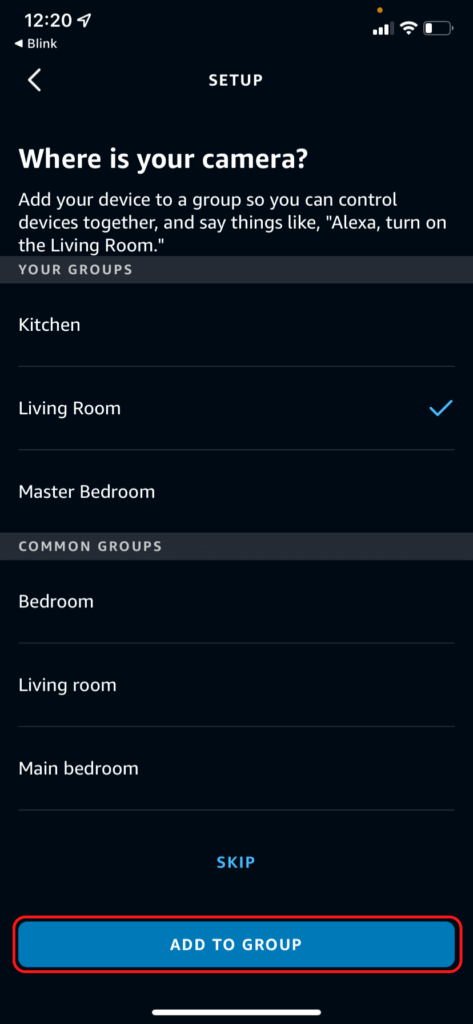 Click CONTINUE. You won't see this screen if you skipped adding the camera to a group.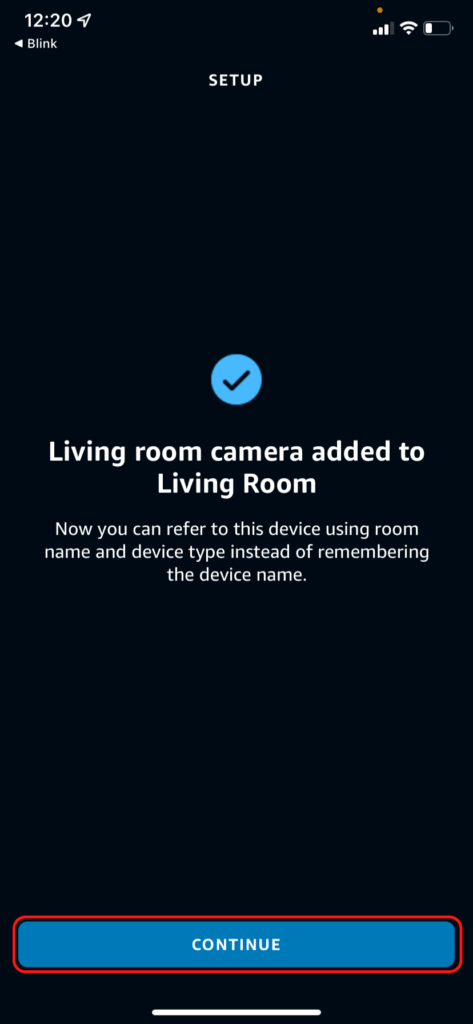 Click DONE. Your Blink camera is now linked with Alexa.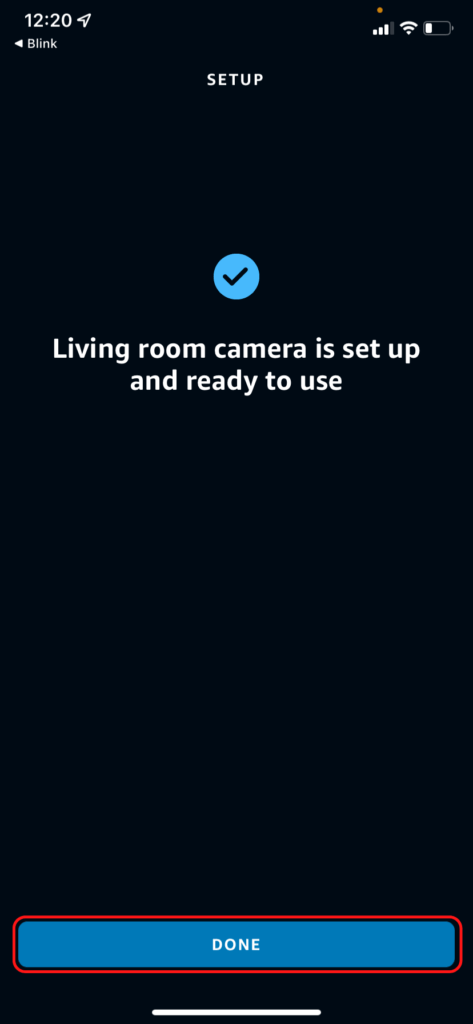 Other Cameras That Work With Alexa
In case you already have another smart camera system or Blink doesn't have the features or compatibility you need, here are a few alternatives.
All these are compatible with Alexa, although they may not have the full integration you'd find with Blink. Amazon bought Blink in 2018, so you can expect that Blink Alexa integrations will always have more features than integrations with other camera brands.
Ring cameras
Arlo cameras
Google Nest cameras
Logitech cameras
Frequently Asked Questions
Does Blink work with Echo Show 5?
All Echo Show models Blink-compatible Alexa devices. You can view live video feeds and motion alerts on the Echo Show 5, Show 8, Show 10, or the new Show 15. Any Fire TV device will also work.
Does Echo Dot work with Blink?
The Echo Dot and other non-screen Echo Devices can alert you when your Blink camera senses motion and run routines triggered by Blink motion detection. They can't display the camera feed directly, but they can send the feed to a Fire TV screen.
What's Next?
Blink cameras are great for security, and the Alexa ecosystem makes them even more practical. But, of course, this isn't the only way to integrate Alexa into your security system. For example, Alexa Guard Plus, Amazon's home protection plan, adds even more security features to your Echo devices. Guard Plus also integrates with Blink, Ring, and other security cameras.
If you're looking for even more home automation ideas, check out my complete list of 40 smart plug uses. Many of those ideas integrate well with both Alexa and Blink. For more Alexa ideas, you can check out my compiled lists of Alexa Roomba commands and Alexa Fire TV commands.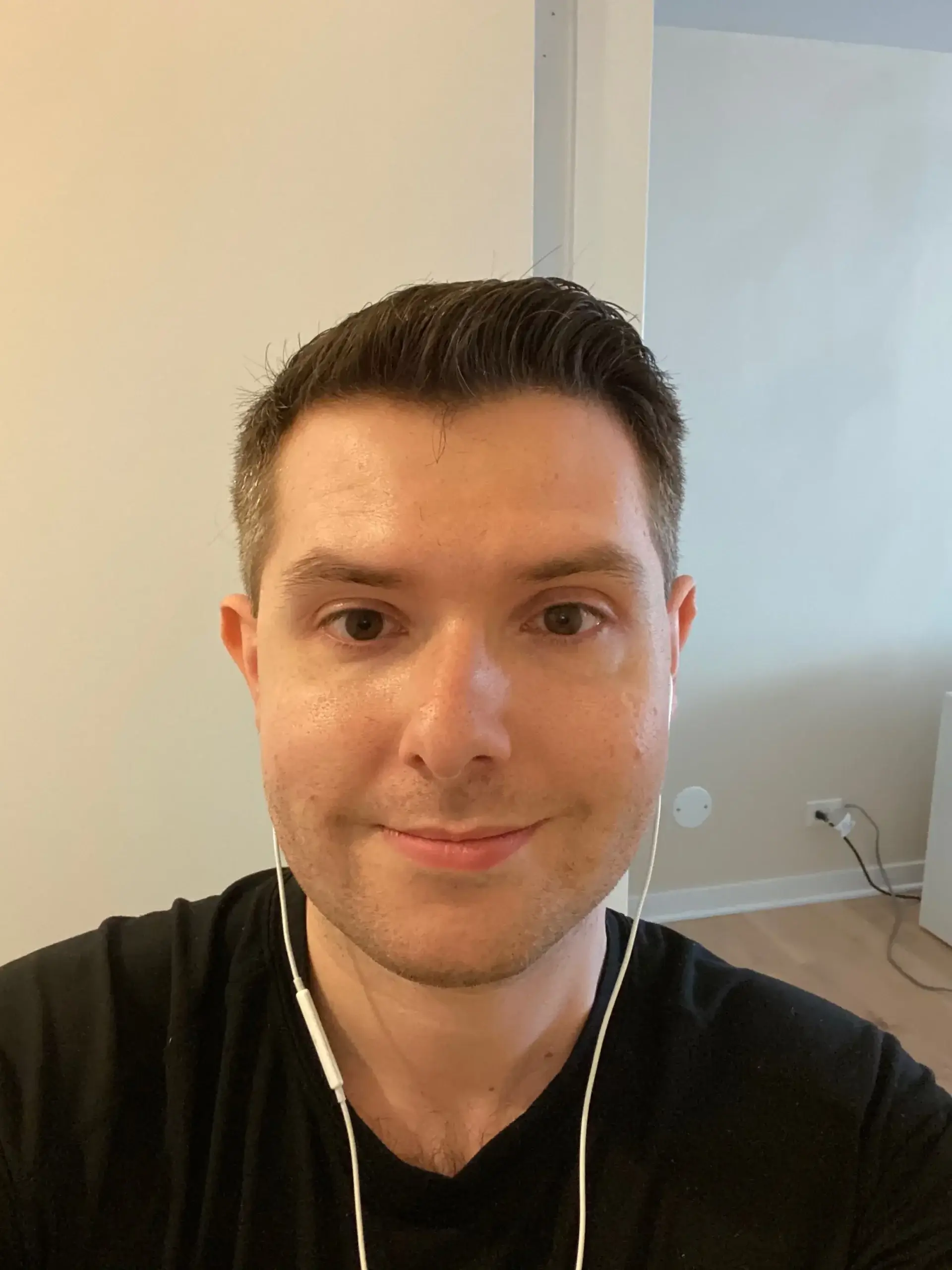 Zak has spent 12 hears in the tech industry focusing on automation, analytics, and cybersecurity. His passion is tech education; he uses his industry expertise and STEM PhD to break down complicated concepts into simple step-by-step guides. When he's not writing or coding, you can find him binging anything Star Trek or Marvel or reading far too many sci-fi novels.