This page may contain affiliate links. Please read my disclosure for more info.
---
A buggy hotspot network shouldn't put a stop to your latest Netflix binge. Whether you're dealing with hardware or software issues, or just a buggy connection, you deserve to get back to your favorite show ASAP.
In this article, we'll go over some easy fixes to try when your TV won't connect to your hotspot network.
Can I Connect My TV to My Hotspot?
All smart TVs have built-in Wi-Fi, which is the only requirement for connecting to a hotspot. As far as your TV is concerned, the hotspot is just another Wi-Fi network.
All you need is a mobile phone or a hotspot router (like the Nighthawk M5). Any such device should work once it is set up properly. Any Smart TV should work with any mobile hotspot network.
Some smart TVs also have Bluetooth, but Bluetooth tethering to a hotspot is usually only available on Android TVs, not other smart TVs.
How to Connect Hotspot to TV
Connecting your TV to your mobile hotspot is exactly like connecting it to any Wi-Fi network. I'll include the basic instructions here, just in case.
Make sure cellular data is turned on on your phone (ignore this if you're using a hotspot router).
Activate the hotspot on your phone or hotspot router.

On iPhone, go to Settings -> Personal Hotspot and toggle Allow Others to Join. While on the Personal Hotspot screen, make a note of your hotspot network name and password.
On Android, you can activate the hotspot by swiping down on the screen to open the quick settings drawer. To get the network name and password, though, you'll need to go to Settings -> Hotspot & Tethering -> Wi-Fi hotspot.

Go to the Wi-Fi or network settings on your smart TV
Select your hotspot network by name and enter the password.
Troubleshooting TV Hotspot Connections
1. Remove other devices from your hotspot
Hotspots aren't made to handle as many connections as a typical Wi-Fi network. If your TV doesn't connect to the hotspot, you should start by disconnecting every other device from your hotspot network.
Once the hotspot network is empty, try connecting your smart TV again. If this fix fails, leave the devices off the hotspot until you try the next several solutions.
You can reconnect some of your other devices once your TV is on the network, but remember that each of those devices is going to eat away at your hotspot's limited bandwidth.
2. Restart your phone and smart TV
We're dealing with two computers here, so let's restart them both to make sure the problem isn't just a random software bug.
Each brand of Android smartphone has its own restart process, but most of them will do a hard restart if you hold down the power button for 30 seconds. For an iPhone, just hold the power and volume buttons for a few seconds until a "slide to power off" toggle appears. Slide that to turn off the phone, then wait 15 seconds before turning it back on.
Your TV is easier. We're going to do a full power cycle, which requires disconnecting the power cord.
Unplug your TV's power cord.
Wait at least one minute.
Plug your TV back in.
Turn the TV on.
Once both devices are restarted, try connecting to the hotspot again. You may need to reactivate it on your phone after the restart.
3. Update your phone and TV
Both your TV and your phone will often need updates to fix bugs and add new features. Some of these updates will impact your ability to connect to a network, especially if your devices are months or years out of date.
To update your iPhone, go to Settings -> General -> Software Update. You'll either see an option to download and install an update or a message that says iOS is up to date. if there's an update, go ahead and install it.
To update your Android phone, go to Settings -> About phone -> Check now for update. If there's an update available, install it now.
Every smart TV brand has its own update process. Usually, you can get to it by opening the menu and looking for an option that says Update or Software Update. Sometimes, that's in the main menu, and other times it's under a sub-menu like System or General. If you can't find it, look at your manual or the manufacturer's website.
Try the connection again if there was an update for either of your devices. If there was no update, you can just proceed to the next fix.
4. Test your hotspot
I know I told you to leave other devices off your hotspot network, but it's time to break that rule. We need to find out whether the problem is with your hotspot or your TV.
You'll need a device with Wi-Fi for this test, aside from your mobile phone or hotspot device. You can use your computer, tablet, or another mobile phone.
Turn off any other internet connection on the new device. That means toggling cellular data off if it's a phone and disconnecting the ethernet cable if it's a computer.
Make sure the mobile hotspot and cellular data are turned on on your hotspot phone.
Connect the new device to your hotspot using the network name and password specified on your phone.
If you can access the internet on your new device using the hotspot network, then the problem was with your TV. You may need to contact the TV manufacturer for further assistance. However, it's also possible that your hotspot doesn't work with smart TVs. We'll handle that in the next fix.
If you can't connect any device to your hotspot, the problem is either with your phone or your wireless service. So with that information in hand, it's time to reach out to the experts.
5. Contact your cellular provider
We've tried everything we can do on our own. Your cellular service provider should still be able to help, especially if none of your devices are connecting to the hotspot properly.
When you reach out, be sure to have your cell phone and your TV handy. Explain the fixes that you've already tried, but it's not a problem if they ask that you repeat any of the steps for them.
Here are a few things you're going to want to ask your provider:
Does my service plan support Wi-Fi hotspots?
Does my hotspot work with smart TVs?
Do I have a data cap on my hotspot? Have I exceeded the cap?
Are there any service outages that could be causing my hotspot not to work?
Frequently Asked Questions
Can you use a mobile hotspot for TV streaming?
Hotspots do work for streaming on a smart TV. However, hotspot networks are slow, so you may experience buffering issues while streaming, especially in HD.
Keep an eye on your data cap, too, as HD streaming uses about 1.5 GB per hour and 4K video uses 7 GB per hour.
What's Next?
Even if you can't connect to your hotspot, you can still use your smart TV without internet. But most of your apps, including streaming services, will require an active internet connection.
You could always pick up a Fire TV Stick or a Roku Stick if you can't stream directly on your smart TV. There are no compatibility issues to worry about; you could even use a Firestick on a Roku TV or a Roku stick on a Fire TV. Either of those devices comes with plenty of other advantages and features, too, like Fire TV's Alexa voice commands.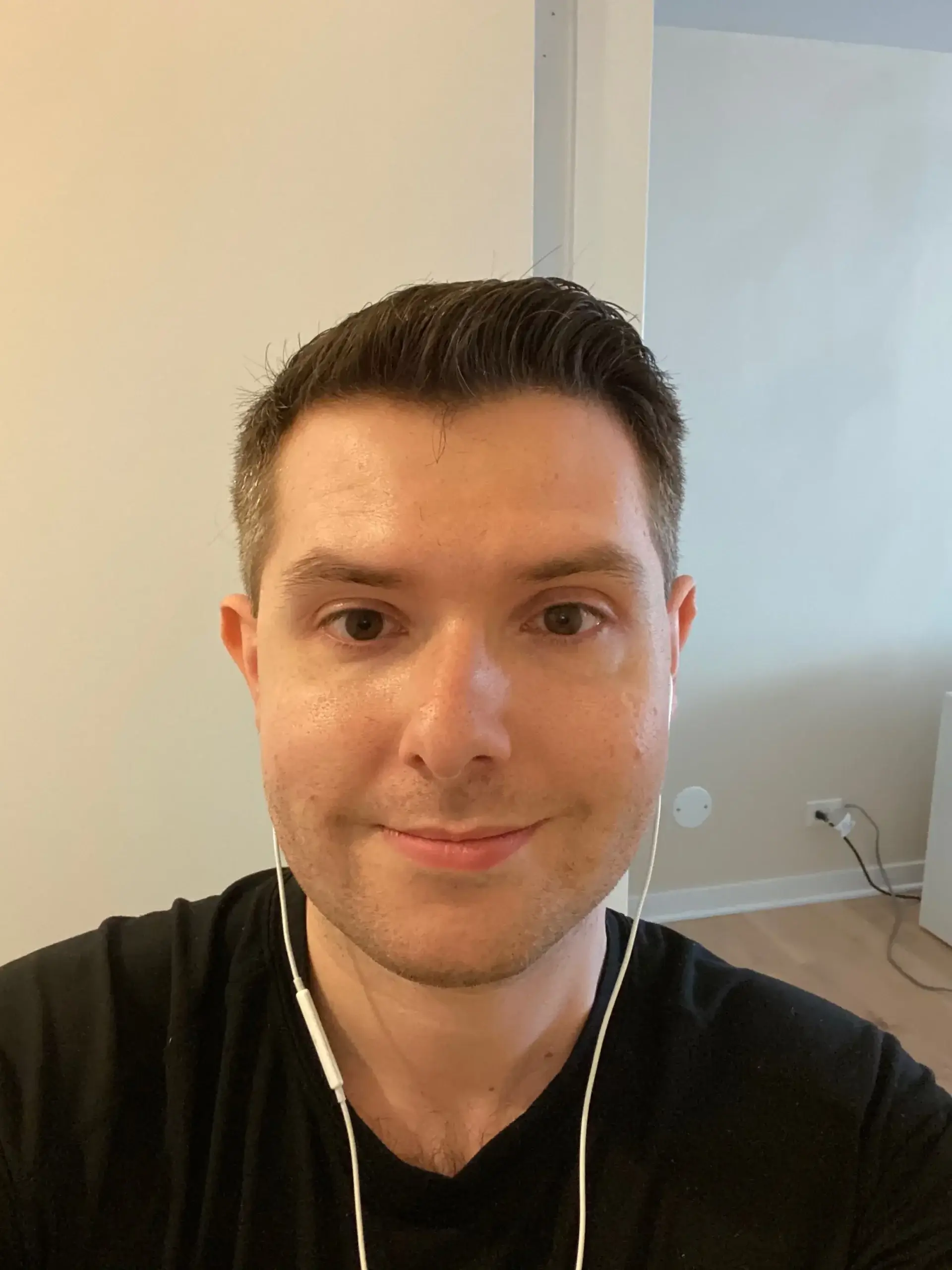 Zak has spent 12 hears in the tech industry focusing on automation, analytics, and cybersecurity. His passion is tech education; he uses his industry expertise and STEM PhD to break down complicated concepts into simple step-by-step guides. When he's not writing or coding, you can find him binging anything Star Trek or Marvel or reading far too many sci-fi novels.