This page may contain affiliate links. Please read my disclosure for more info.
---
Missing remotes are a constant source of frustration, especially when your TV isn't working properly. In this article, you'll learn how to reset a Vizio TV without a remote control.
Why Factory Reset Your Vizio TV?
Most Vizio TV problems can be solved with a factory reset. It shouldn't be your go-to answer, but if you've already tried a soft reset and other troubleshooting steps, a full reset is probably your best option.
Since you're here, you probably already have a reason in mind for resetting your TV. But for future reference, here are a few good use cases for a TV reset:
Fix a TV that keeps crashing or freezing.
Resolve problems with a Vizio TV that won't turn on.
Recover from a failed update.
Deal with an unresponsive TV Remote.
Repair a TV that won't connect to Wi-Fi.
Keep in mind that a factory reset will erase all your application and user data. Before following any of these steps, make sure you have the login information handy for all of your favorite TV apps.
Resetting Vizio TV Without Remote Control
1. Turn on your TV
Your Vizio TV needs to be turned on to perform a hard reset.
Without the remote, you'll need to use the power button on the unit itself. You'll find it in one of 3 places:
Back of the TV in the lower-right under the HDMI ports (most common)
Front of the TV, lower-left corner
Back of the TV, left side
If your Vizio TV isn't turning on, you'll need to contact Vizio. There's no way to reset these TVs if they won't power up.
Check the indicator light near the bottom of the frame before giving up, though. Sometimes, the TV is receiving power even if the display doesn't come on. In that case, you may be able to perform a factory reset, but it won't be easy.
You're going to hold the volume down and input buttons for about 15 seconds. A prompt will appear asking if you want to reset your TV. When you see the prompt, you can release both buttons.
If your TV screen isn't working, you won't be able to see this prompt. In that case, just hold the buttons for a few extra seconds to be sure before proceeding to the next step.
You'll need to hold the input button for 10 seconds. A message will then show, saying, "Memory is being cleared. The display will reset shortly." You can let go of the button when you see that message.
As with the previous step, this one will be tricky if your display isn't working. Hold the input button for a few extra seconds. This may take a few attempts to get the timing right, but longer is always better.
4. Wait for your TV to restart
This step could take a few minutes. You'll know it's finished when you see the initial setup screen.
Remember that all of your app and system settings have been reset to factory defaults by this process. You'll need to set up everything again, just like you did when you first purchased your TV.
Alternative Ways to Reset Your Vizio TV
The above method is your best option in most cases. But if you can't find the physical buttons on your TV or if they are stuck or broken, there are a couple of alternatives. You can use your phone as a remote control or buy a replacement remote.
Use the Vizio mobile app
Newer Vizio TVs can be reset with the Vizio mobile app (formerly named SmartCast). This works for all Vizio TVs from 2018 or later and some 2016 and 2017 models.
Once downloaded, the app acts as a replacement remote for your TV. It also includes some extra features like the ability to cast movies to your TV.
Download the app from the Google Play Store or the iPhone app store.
Follow the in-app instructions to connect the app to your TV.
Press the Menu button in the app.
Select System.
Select Reset & Admin.
Select Reset TV to Factory Defaults.
Enter the system password. Unless you changed this manually, it will be "0000".
Select Reset.
Wait for the factory reset to complete.
Buy a replacement remote
You can use a universal remote or your smartphone to control your Vizio TV. But if you don't have either of those handy, a replacement TV remote is the cheapest alternative.
I can't give a complete list of replacement Vizio remotes for every model here, but you can buy almost any of them on Amazon.
I recommend checking out this one which works for most newer Vizio TVs, including the D-Series, E-Series, M-Series, P-series, PX-Series, and V-series.
What's Next?
With your TV reset, it's time to get back to streaming. That is, assuming you aren't having problems with apps like Netflix not working on your Vizio TV or Wi-Fi problems interfering with your smart TV's internet connection.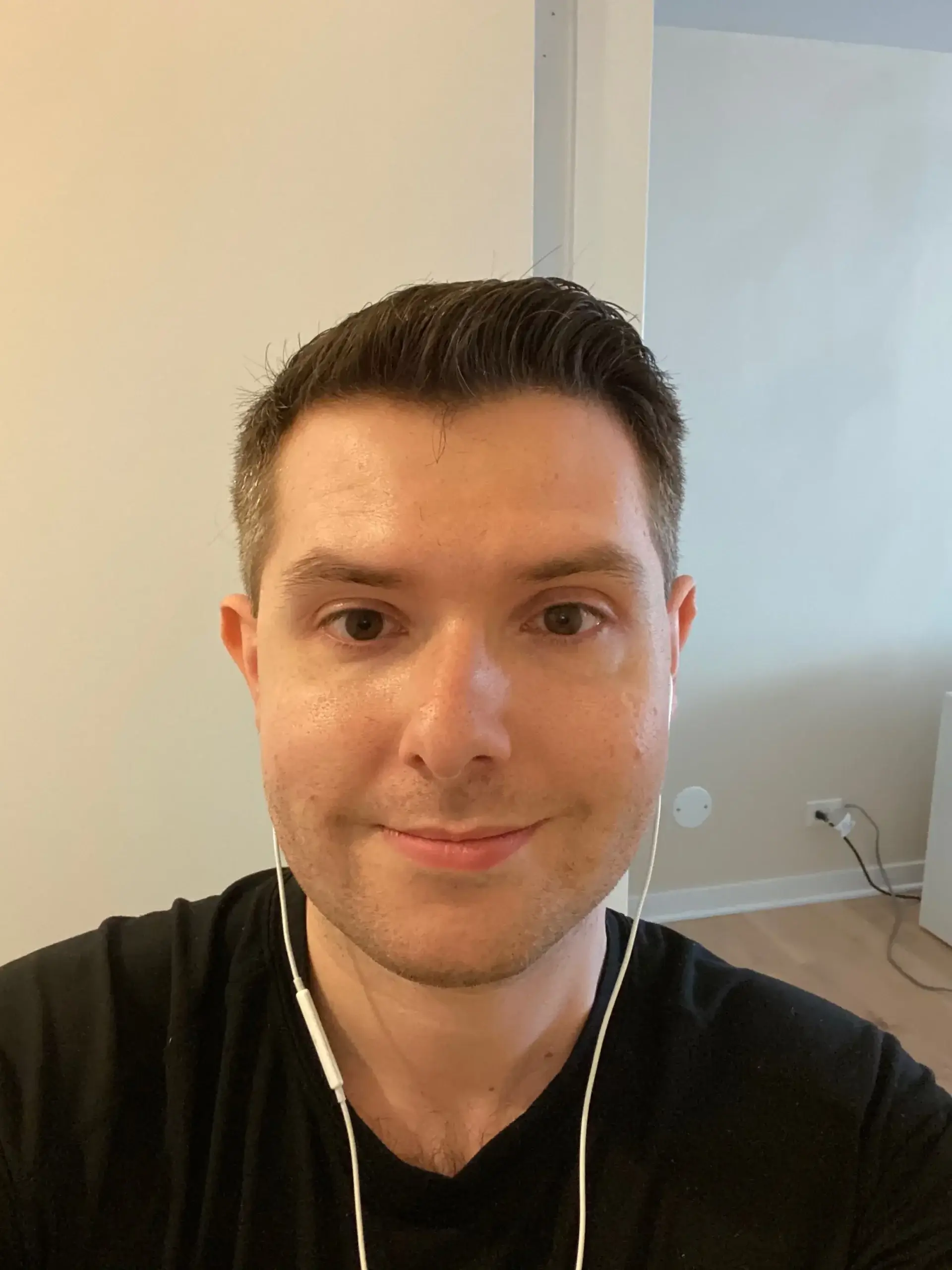 Zak has spent 12 hears in the tech industry focusing on automation, analytics, and cybersecurity. His passion is tech education; he uses his industry expertise and STEM PhD to break down complicated concepts into simple step-by-step guides. When he's not writing or coding, you can find him binging anything Star Trek or Marvel or reading far too many sci-fi novels.