This post may contain affiliate links. Please read my disclosure for more info.
---
The easiest way to perform a Firestick factory reset is with the Fire TV remote. But what do you do when your remote is lost or broken?
In this article, we'll walk through how to reset Firestick without a remote control. I'll show you one easy way and, in case that doesn't work, a few slightly more difficult alternatives. Let's get started.
Click here to subscribe to my YouTube Channel.
Why Factory Reset a Firestick?
There are several reasons to consider resetting an Amazon Fire TV device. Most have to do with troubleshooting your Firestick or buying or selling a used Firestick.
Since you're here, you probably already have a reason in mind for resetting your Firestick. But for future reference, here are a few good use cases for a Fire TV factory reset:
Fix a Firestick that keeps crashing.
Recover from a failed update.
Deal with an unresponsive Fire TV Remote.
Repair a Firestick that won't connect to Wi-Fi.
Prepare a used Firestick for resale.
Safely connect a used Firestick to a new TV.
Keep in mind that a factory reset will erase all your application and user data. Before following any of these steps, be sure to have your Amazon login information at the ready as well as logins for your favorite apps.
1. Download the Amazon Fire TV Mobile App
This is by far the easiest method for controlling your Fire TV without a remote. I'll include a few other methods later in case this doesn't work for you, but you should definitely try the Fire TV app before resorting to anything more complicated.
The Amazon Fire TV app is made to fully replace your remote. That includes voice search, basic navigation, and several extras like an on-screen keyboard and recast support.
For our purposes, we'll just need the navigation controls. You may want to check out the other features of the app, though, especially if you don't intend to buy a replacement Firestick remote.
You can find the official Fire TV app on the Android Play Store or on the Apple App Store.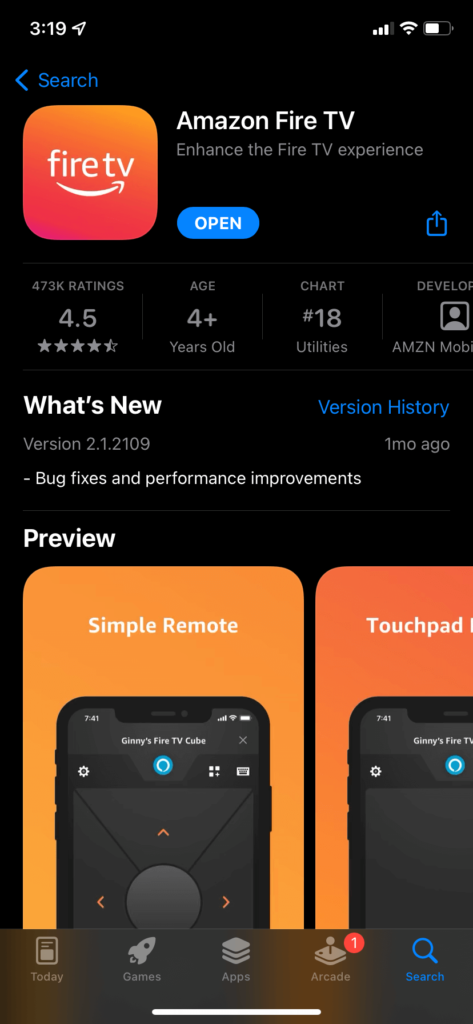 2. Connect the App to Your Fire TV
Make sure your smartphone is on the same Wi-Fi network as your Firestick. You'll also need to turn on your phone's Bluetooth.
Open the Fire TV app on your phone.
When you first open the Fire TV app, you'll be asked to set up a new device. Just click the Set up New Device option with the plus sign by it.
If you don't see that prompt, click the Remote button in the bottom menu bar. That should bring up the prompt. You may have to click the X in the upper-right corner if your app is connected to a different Fire TV.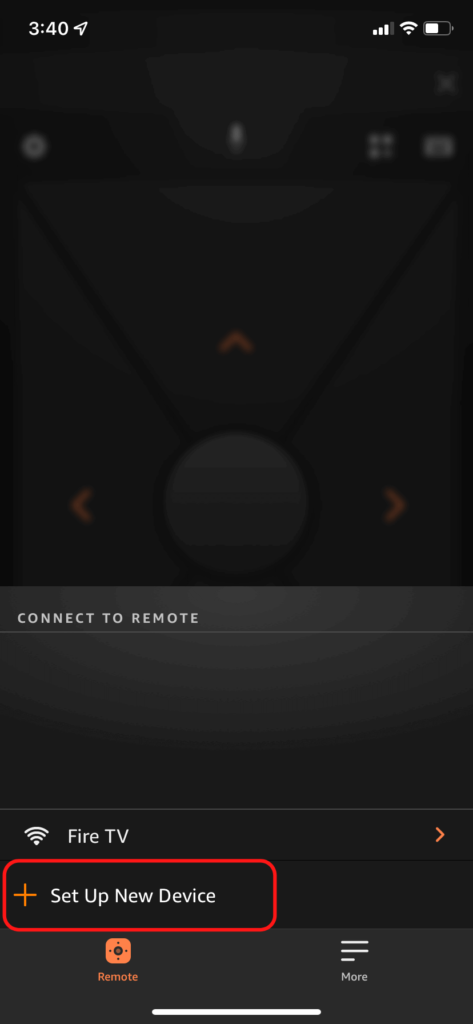 You should see a list of different device types. Go ahead and select Fire TV.
The app may take a minute to connect to your Firestick. Follow any on-screen prompts.
3. Use the App to Reset Your Fire TV Stick
When the installation is done, it will send you to a screen that looks like a Firestick remote. Click the gear icon in the upper left to open the Fire TV settings menu.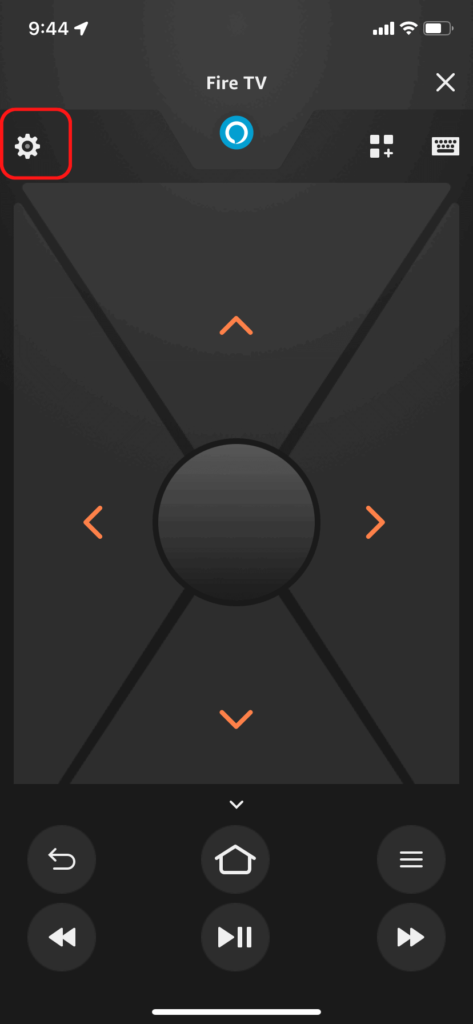 Navigate to My Fire TV in the settings menu on your Firestick.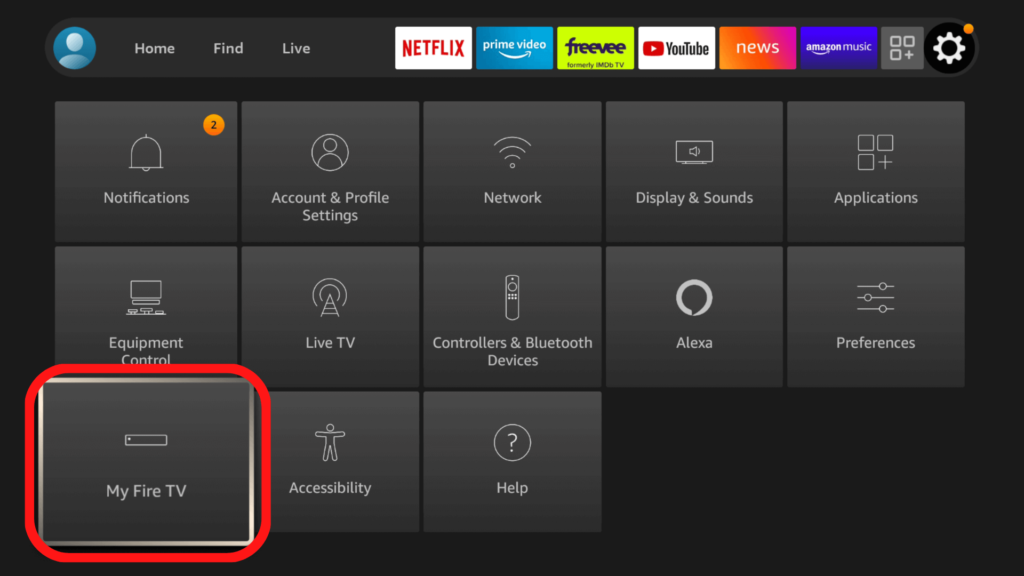 Select Reset to Factory Defaults.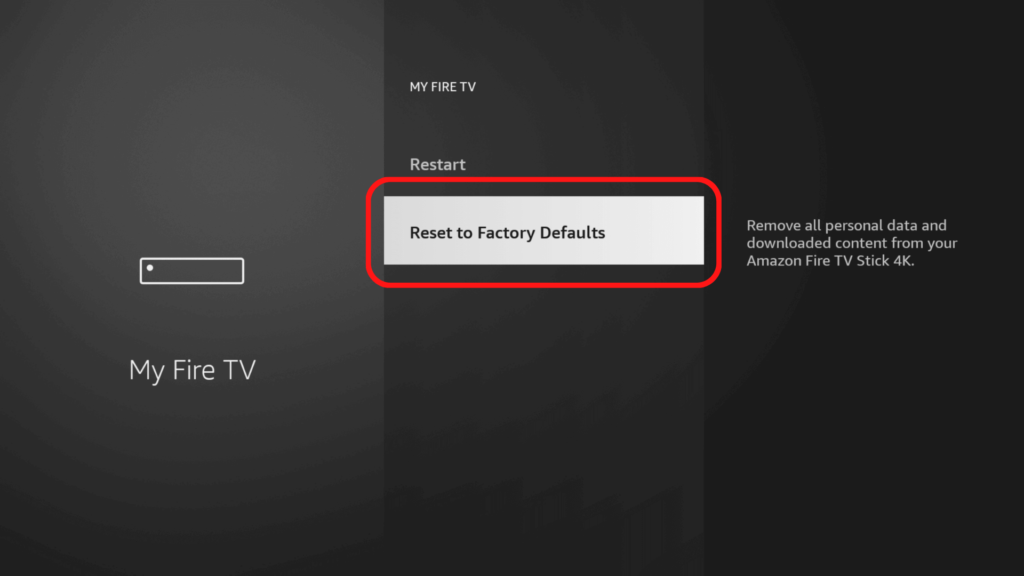 Click Reset to confirm.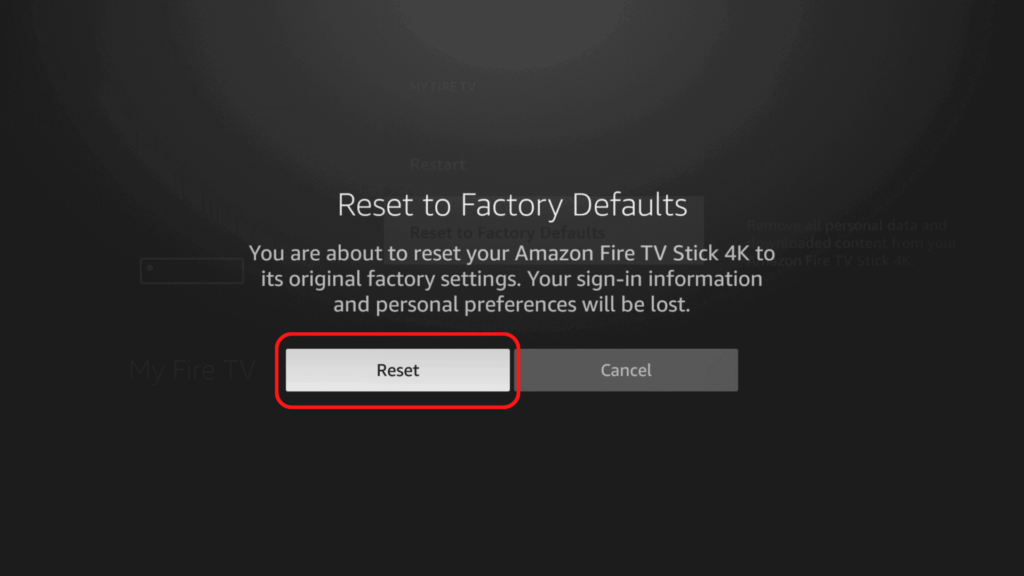 From there, you just have to wait for the factory reset process to complete. It will take a couple of minutes, at which point you'll need to log back into your device and start the setup process.
Alternatives to the Fire TV Mobile App
Use a Bluetooth mouse or keyboard
You can connect a Bluetooth keyboard to any Fire TV device, including the Firestick. While other Fire TV devices can also handle USB keyboards, there's no easy way to connect USB peripherals to the Firestick.
It's going to be difficult to connect a keyboard if you don't have your Fire TV remote handy. Unless you've already paired a mouse to your Firestick, you'll need to rely on either the Fire TV app or one of the computer-based methods below.
You'll run into one other complication if you choose to use a mouse. There's no on-screen cursor for the Firestick. You can still point and click, but it'll be difficult to tell what icons or buttons you're clicking on.
Connect your keyboard or mouse to your Firestick. (For initial pairing, go to Settings -> Controllers & Bluetooth Devices -> Other Bluetooth Devices -> Add Bluetooth Devices and follow the on-screen instructions.)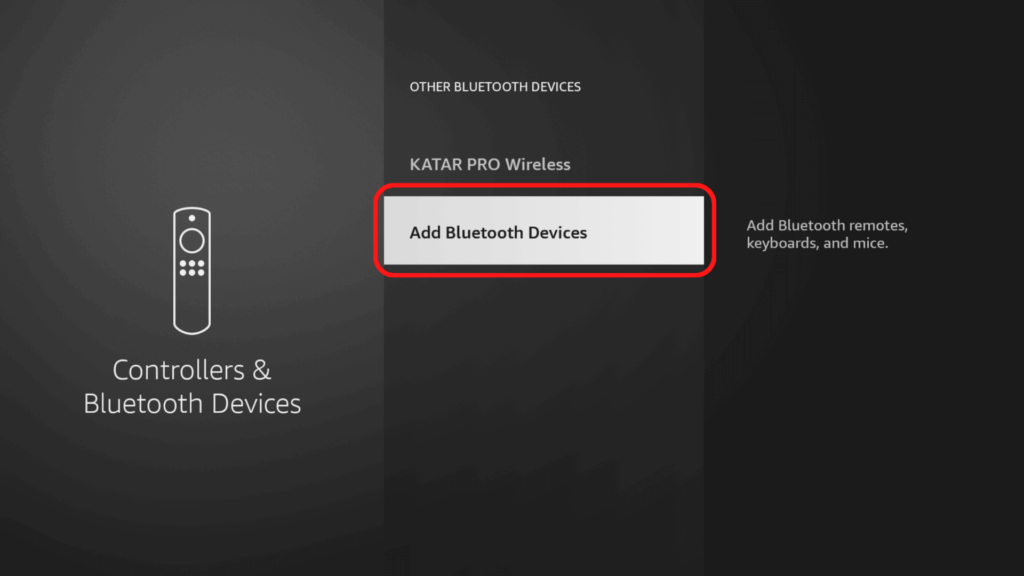 Open the Settings menu on your Fire TV by clicking the gear icon in the upper right.
Navigate to My Fire TV.
Select Reset to Factory Defaults.
Click Reset to confirm.
Use your TV remote
Your TV remote can control your Fire TV. This isn't a great permanent solution as the Fire TV remote has built-in Alexa and other specialized features. But your TV remote can sub in nicely for long enough to set up your new Firestick remote.
You'll need to activate HDMI-CEC on your TV to allow your TV remote to control your Firestick through HDMI. It's activated by default on some TVs, so you can start by just trying the remote. Otherwise, follow these instructions. Once HDMI-CEC is activated, your TV remote will have limited control over your Firestick.
You can then reset the Firestick by following these steps:
Open the Settings menu on your Fire TV by clicking the gear icon in the upper right.
Navigate to My Fire TV.
Select Reset to Factory Defaults.
Click Reset to confirm.
Use a computer and adbLink2
This last option is more difficult than any of the previous ones. Still, it's a good last resort if nothing else works for your situation.
Fire TVs run a modified version of the Android operating system. That means software made to connect computers to Android devices, like adbLink2, can also be used to control your Fire Stick.
This method will work with any laptop or desktop computer running Windows, macOS, or a Linux operating system.
Before we proceed, you're going to need your Fire TV's IP address. The easiest way to get this is through the Fire TV menu at Settings -> My Fire TV -> About -> Network. The IP address will be displayed on the right side of the screen when you hover over the Network option.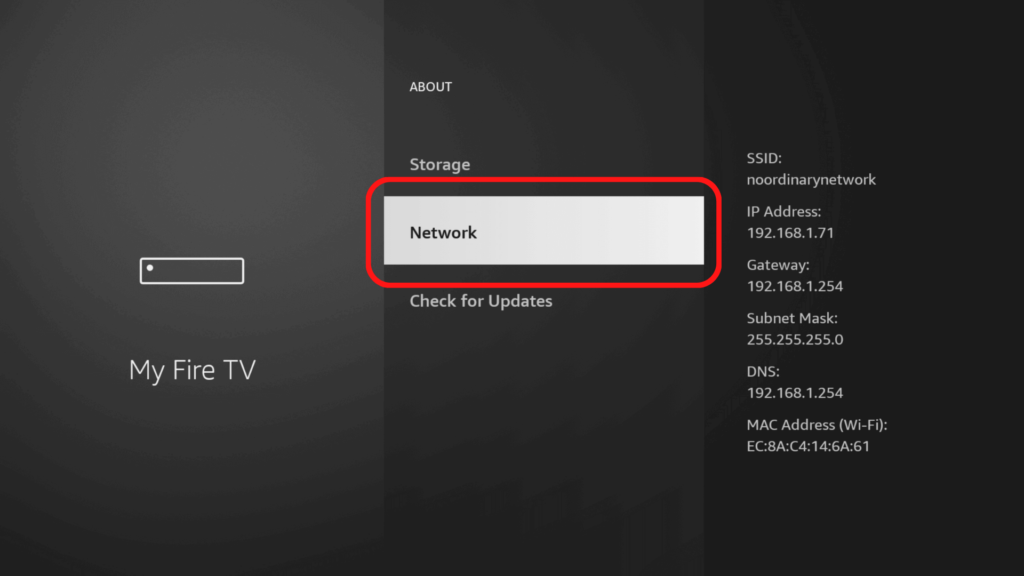 If you can't access your Fire TV menu, you may need to get the IP address from your router login screen. You'll need to look up your Wi-Fi router for instructions on how to go about logging in and finding the connected device IP addresses.
Download adbLink2 and open it on your computer.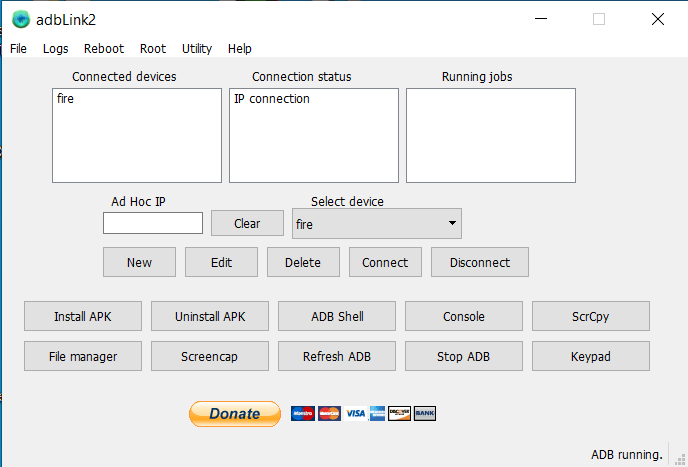 Enter your Fire TV's IP into the Ad Hoc IP field and press Connect.
Press the Keypad option to open the on-screen keyboard. This keyboard will now control your Firestick.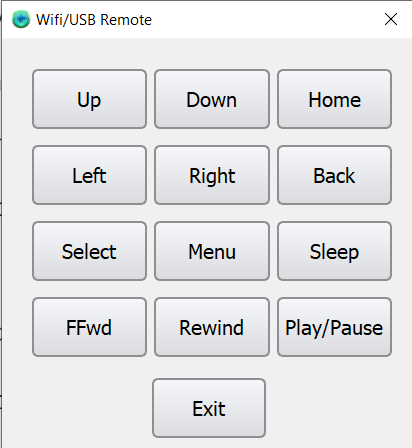 Press Home to go to the Fire TV home screen.
Use the navigation buttons to go to the gear icon in the upper right of the Fire TV menu and press Select.
Navigate to My Fire TV.
Select Reset to Factory Defaults.
Click Reset to confirm
What's Next?
With your Fire TV reset, nearly any technical or security problem you were dealing with should be solved. Now you can get back to your HBO Max binge.
Without a remote, though, you'll probably need to rely on Alexa Fire TV commands to control your Firestick. Fortunately, they work with a range of Echo devices. Still, you'll probably want to get that remote replaced soon. Or just check under the couch cushion; that's where my lost remotes usually are.