This post may contain affiliate links. Please read my disclosure for more info.
---
Alexa's easy-to-use voice interface and powerful routines make it an amazing smart home hub. The newest Echo even has a Zigbee hub, which means the Amazon Alexa system is one step closer to being able to control all your smart home gadgets. But is Alexa compatible with Z-Wave devices?
Alexa smart speakers are not directly compatible with Z-Wave. You can add Z-Wave devices to your Alexa system, but only if you also have a separate Z-Wave hub that can integrate with Alexa through Wi-Fi.
In this article, we'll take a look at what Z-Wave is, how you can connect Z-Wave devices to your Alexa, and a few Alexa-compatible Z-Wave hubs.
What is Z-Wave?
Z-Wave is a wireless protocol, like Wi-Fi, Bluetooth, or Zigbee. Where each Wi-Fi device has to connect to a central hub (your router), Z-Wave devices form a mesh network. That means each new device increases the range of the network and makes it stronger.
Compared to Bluetooth, Z-Wave device-to-device connections have a much longer range, about 100 meters. That's comparable to the range of Wi-Fi.
Z-Wave operates at a lower frequency than Wi-Fi or Zigbee, which means it doesn't experience interference from cordless phones, microwaves, baby monitors, and other household devices like Wi-Fi does. Devices connected via Z-Wave also use much less power than Wi-Fi devices, which makes Z-Wave ideal for battery-operated smart home tech.
Does Alexa Work With Z-Wave Devices?
None of the current Amazon Alexa smart speakers have the ability to connect using Z-Wave. Echo devices control most smart home tech using Wi-Fi instead. Some recent Alexa speakers (like the 4th-gen Echo) have Zigbee controllers, but they still don't have Z-Wave.
Even though Alexa doesn't have native support for Z-Wave, you can still add Z-Wave devices to your Alexa routines. You'll just need to use a third-party Z-Wave hub like SmartThings or Hubitat to bridge the connection.
Alexa-Compatible Z-Wave Hubs and Controllers
Let's look at a few of the Z-Wave hubs that you can use to control your Z-Wave devices directly or to give Alexa access to your Z-Wave network. If you already have one of these devices, you just need to make sure it is connected to Alexa, and you're good to go.
Aeotec SmartThings Hub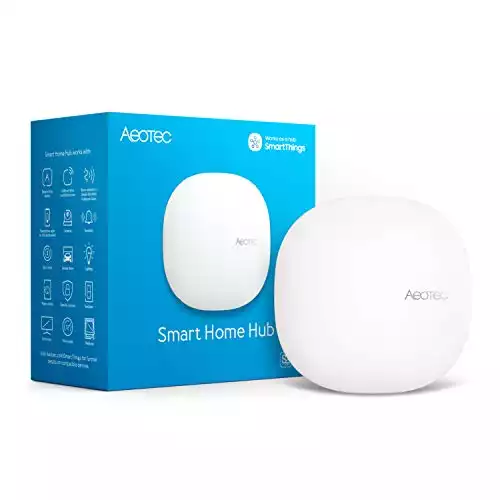 Samsung SmartThings is the most popular ecosystem for both Z-Wave and Zigbee devices. It easily integrates with both Alexa and Google Assistant, and there are a huge number of SmartThings-compatible Z-Wave devices.
You may have noticed that these newer hubs have the name Aeotec instead of Samsung. That's because Samsung stopped making their hubs, opting to rely on third-party manufacturers instead. You may still be able to find a Samsung-branded SmartThings v3 hub, but there's no real reason to: The Aeotec variant is just as good.
This is my recommendation if you want the easiest way to control your Z-Wave devices and integrate them with Alexa.
Hubitat Elevation Hub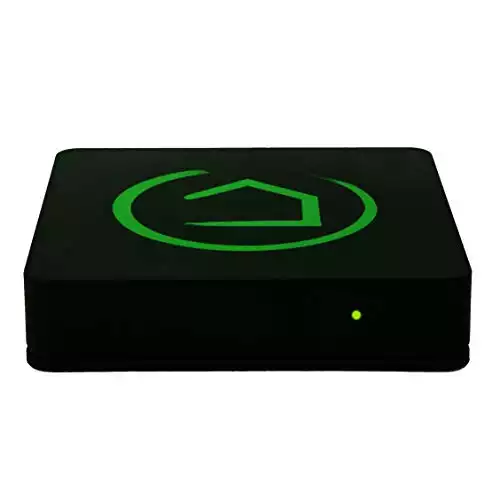 Hubitat Elevation is an even more powerful Z-Wave Hub than SmartThings, but it has a much steeper learning curve.
Hubitat is constantly improving its software, including adding more granular controls and better integrations with Alexa and other smart home hubs. Along with Z-Wave, Hubitat Elevation can control Zigbee devices, which is great if you don't have a 4th-gen Echo.
Hubitat stores all of your smart home configurations locally, so it works even when your internet goes down. However, they do charge a monthly fee if you want cloud backups and remote access to your hub.
This is my recommendation for power users only. Beginner and novice smart home geeks should stick to the SmartThings Hub.
Ring Alarm Base Station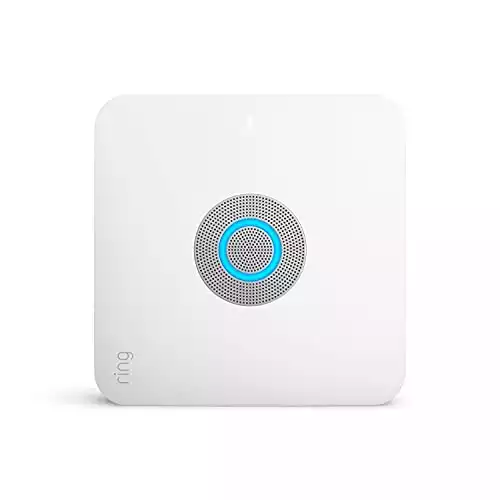 The Ring Alarm Base Station is not a typical choice for a Z-Wave hub, but it's perfect for those that are already invested in the Ring ecosystem.
If you're using Ring cameras, alarms, or lighting, you may even have a Ring Alarm Base Station already. And if you don't, it will be the easiest Z-Wave hub to integrate into your system. Ring devices combine seamlessly with Alexa, in no small part due to the fact that Amazon owns both companies.
Ring even makes an Alarm Pro Base Station that has a built-in eero Wi-FI 6 router, so you can use it as both a Z-Wave hub and a Wi-Fi router to further simplify your smart home setup.
Wink Hub 2
Edit: Due to their recent outages and related issues, I'm going to suggest that new customers avoid the Wink Hub. Wink is no longer the reliable smart home company it used to be.
Wink is another popular brand for Z-Wave products, specializing in sensors and alarms. The Wink Hub 2 is their newest Z-Wave controller, and it comes with most of their starter kits.
Unless you are already using Wink products, there's no reason to go with the Wink Hub 2 over SmartThings or Hubitat Elevation. But if you already have or are considering buying Wink's security products, the Wink Hub 2 provides another easy way to connect Alexa to your Z-Wave devices.
What's Next?
A Z-Wave hub isn't the only way to expand your Alexa's control. At SmartGeekHome.com, we're always looking for new ways to put our Amazon Echo speakers to use. Sometimes, that means trying out the latest Alexa Roomba commands. Other times, it means testing Alexa battery packs for road trips.
Or if you're looking for security solutions, did you know that you can connect Blink cameras to Alexa and view them right on your TV using Fire TV Alexa voice commands? And for those of you sharing a home, you can add multiple Spotify accounts to Alexa and control them separately using Alexa Spotify commands.
Just let us know if there are any other cool or practical Alexa ideas you want us to try out.