This page may contain affiliate links. Please read my disclosure for more info.
---
Hue bulbs work incredibly well most of the time. When things go wrong, though, you need a quick and easy process for resetting Hue bulbs with or without a Hue bridge.
In this article, I'll show you how to reset Philips Hue bulbs using four quick methods. At least one of these methods should work for every generation or type of Hue bulb, including those connected through Bluetooth or the Hue Zigbee bridge.
How to Reset Philips Hue Bulbs Without a Bridge
This method will work for any Hue bulb, whether they are connected through a Hue bridge or through a Bluetooth connection.
If your bulbs are connected through a bridge, this method won't reset the bridge, which means you don't have to go through the entire Hue bridge setup process again. Instead, only bulb-specific settings will be erased.
The instructions I included here are for bulbs that you set up through the standard Hue iPhone or Android app. The steps are very similar if you used the Hue Bluetooth app instead, but the screenshots won't precisely match.
Go to the Settings tab in the Philips Hue app.
Click Lights under the On This Bridge section.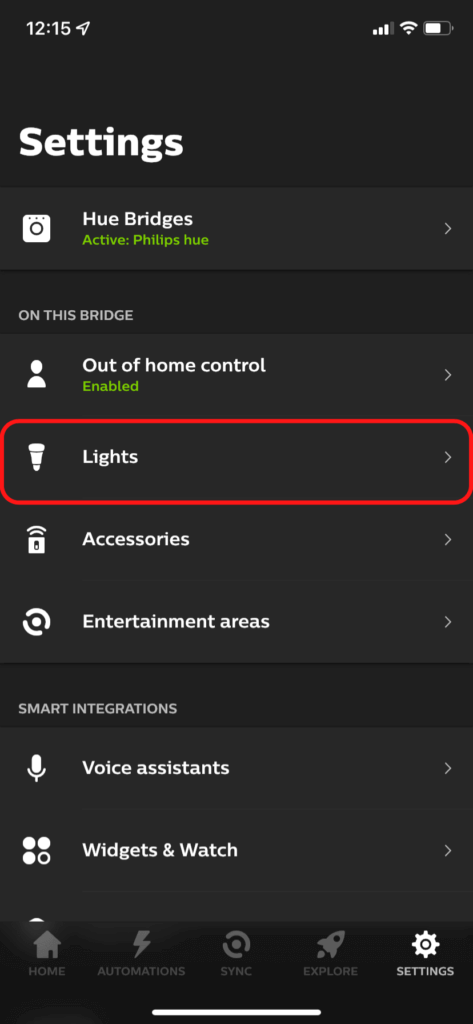 Select the light you want to reset.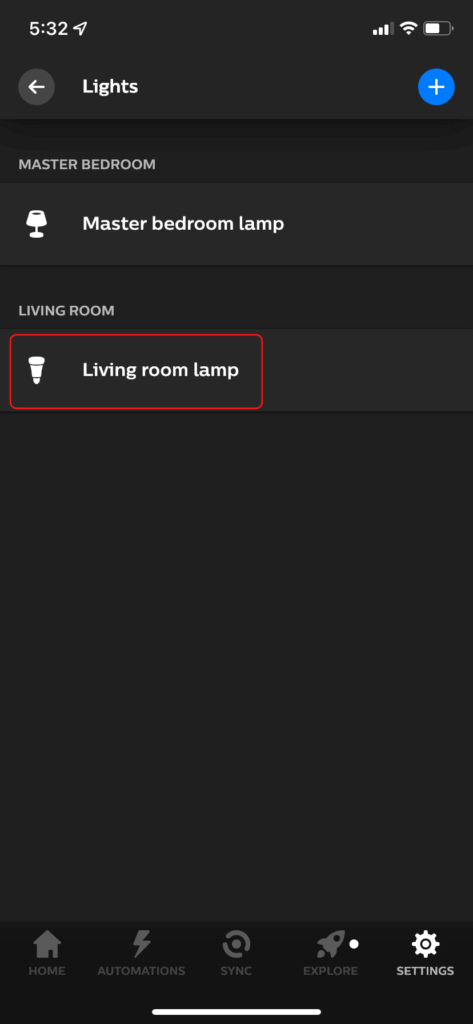 Press Delete.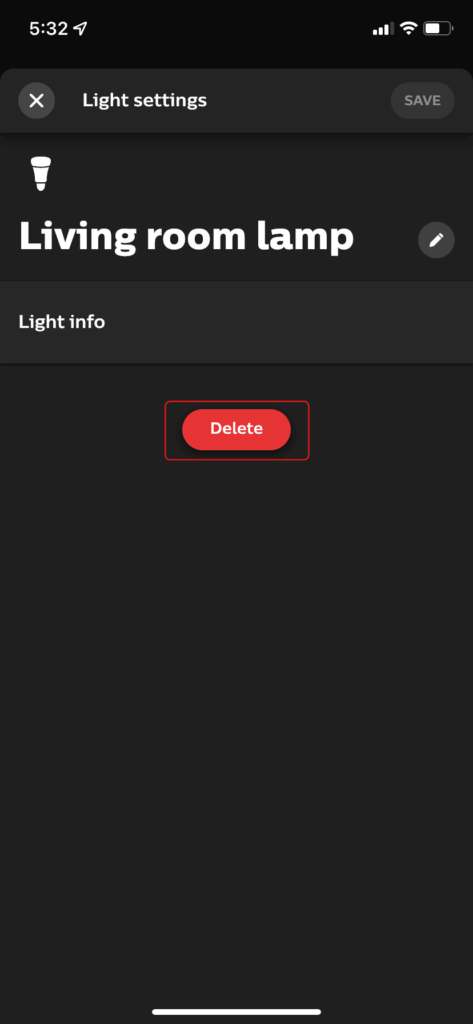 Click Delete light to confirm.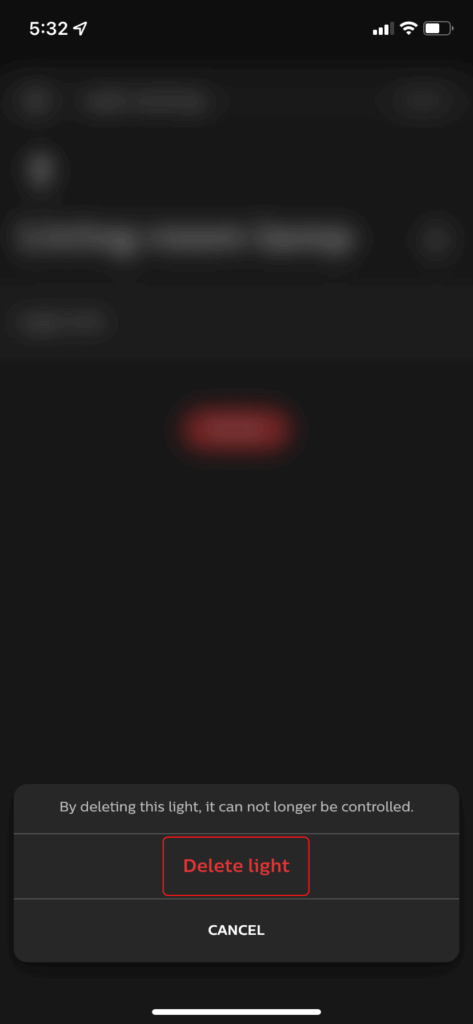 Re-add the bulb by clicking the three dots icon on the Hue app Home tab. The app should auto-detect your smart bulb again. Otherwise, you can add it using the Hue bulb serial number located at the base of each bulb.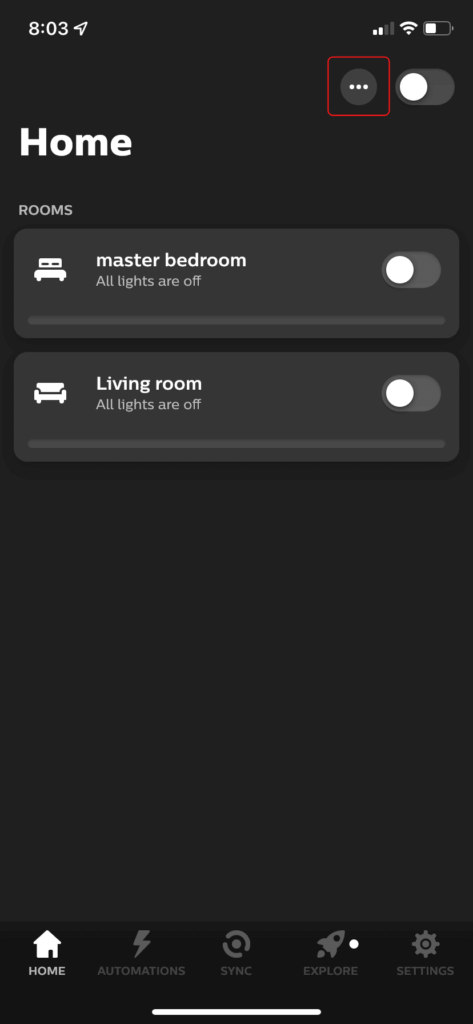 How to Reset Philips Hue Bulbs With a Bridge
Sometimes, the issue isn't with your bulb. Many Hue light errors are actually caused by Hue bridge connection problems. In those cases, you'll need to reset the bridge, which will also reset all of the bulbs and accessories that are connected through the bridge.
I would suggest trying the previous method first, especially if you are only having problems with a single bulb. Since this one does a full factory reset of your Hue bridge, you'll have to run through the entire setup process again. Before you continue, take note of any scenes or automations that you want to re-create after the reset.
Turn your bridge on and make sure the power status light is lit.
Remove the ethernet cable from the bridge, but leave the power plug in place.
Look for the pin-hole on the back of your Hue Bridge. It will be right by the label that says "restore factory settings". Take a pin and press the button in the hole for at least 5 seconds.
Set up your Hue bridge and all of your lights again, following the in-app instructions or the manual that came with your devices.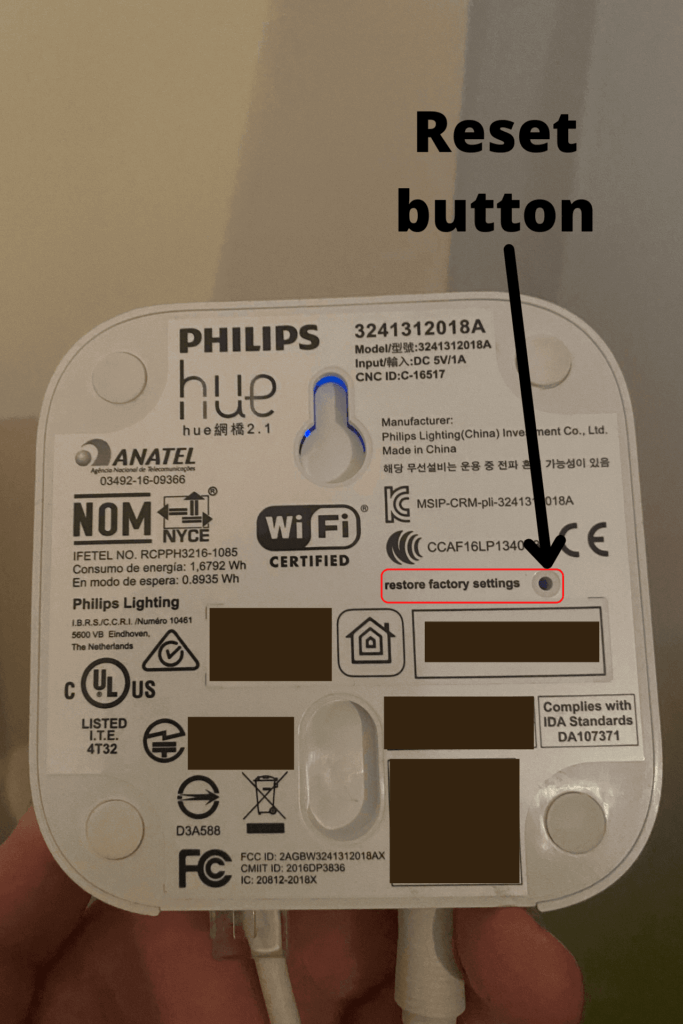 How to Reset Philips Hue Bulbs With Alexa
This method won't do a full reset of the Hue bulb. Instead, it will reset the connection with the Alexa app. If you're having problems with Alexa routines using your Hue smart lights, disconnecting them from Alexa is a quicker and easier fix than a full reset of your Hue system.
Open the Alexa smartphone app and go to the Devices tab.
Click the Lights button.
Select the light you want to remove. To remove every Hue bulb, select "All Hue lights".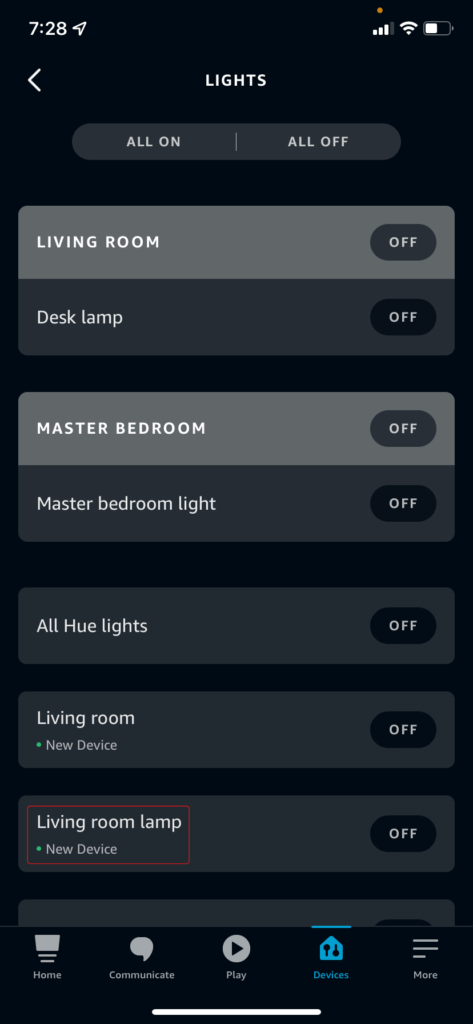 Press the gear icon in the upper right corner to open the Device Settings menu.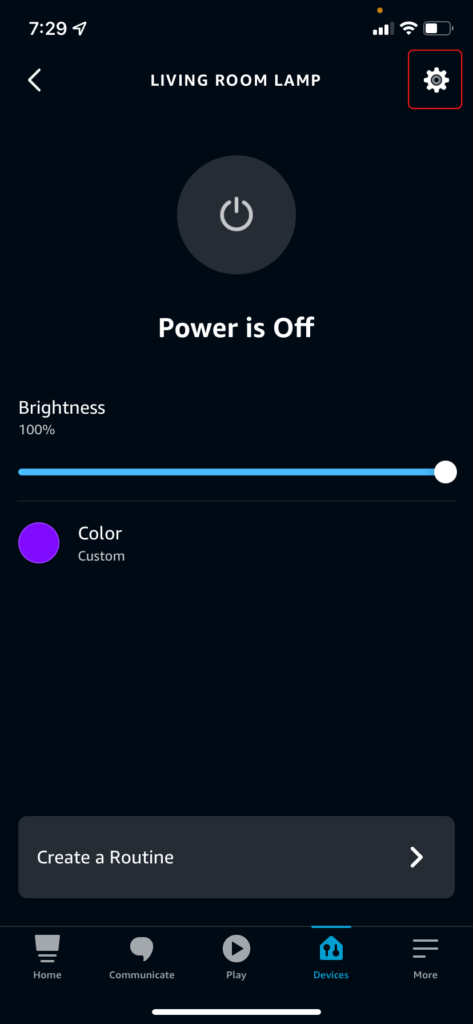 Click the trash can icon in the upper right corner to delete the device from Alexa. You'll be given a chance to confirm before the device is actually removed.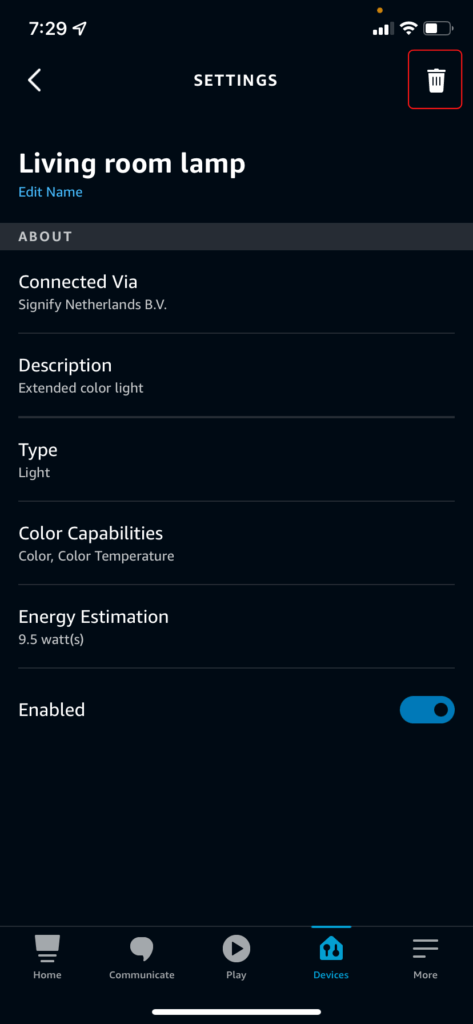 Re-add the smart bulb the same way you added it initially. Alexa should auto-detect the bulb again now that it's been removed.
You can use a similar process to fix Philips Hue issues with Google Home, Samsung SmartThings, Apple HomeKit, or other smart assistants. If there's a particular one you want me to add to this tutorial, just leave a comment.
How to Reset Hue Bulbs Using a Hue Dimmer Switch
If you have a Hue dimmer switch, resetting an individual bulb is incredibly easy. You don't even need to use your smartphone.
Bring the switch as close as possible to the bulb, preferably within 6 inches.
Press and hold the switch's power button (top) and Hue button (bottom). For older switches, use the power and power off buttons instead.
Wait for the light bulb to blink three times. That signals that the bulb has been reset to factory default settings.
What's Next?
Once your Hue bulbs are working again, it's time to get back to leveling up your smart home experience. If you're not making full use of smart plugs, check out my mega list of smart plug uses. Hue users have an extra reason to invest in smart plugs since the Hue smart plug extends the range of your Hue bulb network.
Oh, and did you know that you can sync your Hue lights to Spotify music? That's even cooler when you pair it with Alexa Spotify commands for voice control.
Finally, I know that Hue lights can get expensive if you use them everywhere. That's why I put together a head-to-head comparison of Philips Hue vs Wiz lights, both of which are now owned by the same parent company. Wiz lights are much cheaper, so they are great for extending your smart lighting system on a budget.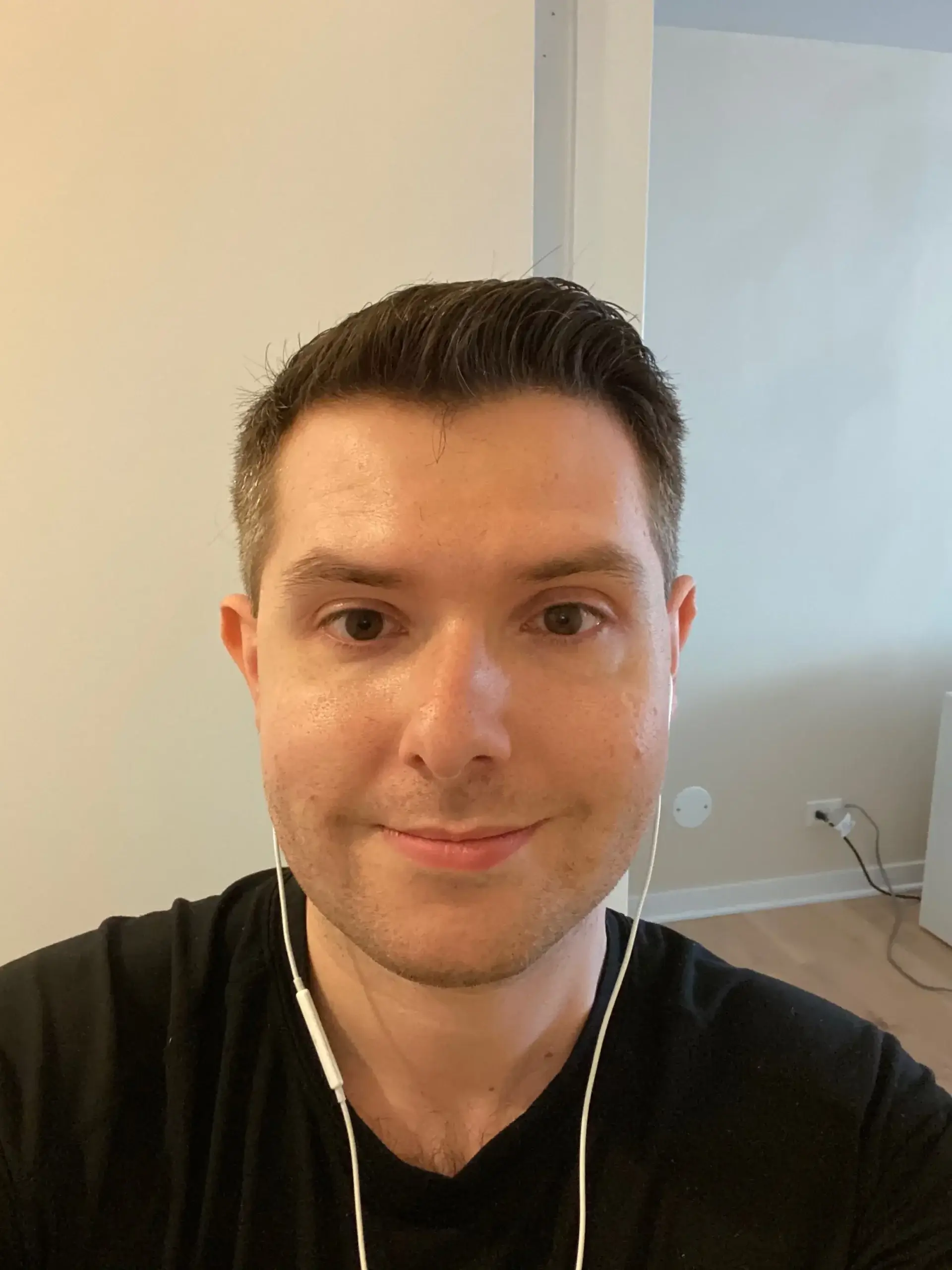 Zak has spent 12 hears in the tech industry focusing on automation, analytics, and cybersecurity. His passion is tech education; he uses his industry expertise and STEM PhD to break down complicated concepts into simple step-by-step guides. When he's not writing or coding, you can find him binging anything Star Trek or Marvel or reading far too many sci-fi novels.