This post may contain affiliate links. Please read my disclosure for more info.
---
Bluetooth enables all kinds of cool use cases for Alexa. It's the easiest way to gain access to all that fun audio content you already have on your mobile device. It's also the easiest way to let your friends connect to play audio from their devices in your home.
Connecting Alexa to smartphones, tablets, and other Bluetooth-enabled devices is incredibly easy. In this article, we'll cover use cases for Bluetooth on Alexa, how to connect Alexa to Bluetooth, and how to keep your device list clean and secure by removing old Bluetooth devices.
Why Connect Alexa to Bluetooth?
Aside from its other uses, Alexa is a smart speaker. When you connect your smartphone to Alexa via Bluetooth, you can use Alexa as a wireless speaker for your device.
Most of the time, you likely just play your music or other audio directly on Alexa instead of through your phone, but sometimes Bluetooth can still come in handy.
Going beyond Alexa's skills
Alexa has skills for most major music services, but your iPhone or Android phone is still the easiest way to access your own music library and potentially your favorite podcast app. Some music services also won't play directly on Alexa if your home address isn't in the United States.
You could play your music directly on your phone, but Alexa has better sound quality than most smartphone speakers. You shouldn't lose that sound upgrade just because Alexa doesn't have the skill you are looking for.
Let your friends take charge
Introducing guests to your favorite Spotify playlist is fun, but sometimes you want to listen to your friend's Apple Music library, too. Setting up multiple accounts on Alexa is not the ideal solution. Instead, it's often easier to connect Alexa to their mobile device.
Pairing Alexa with a new Android or iPhone is a relatively quick process. In fact, it's easier than connecting a new phone to most non-smart Bluetooth speakers. This is my recommended way of letting your guests take charge of the party music.
Can I Use Alexa As a Bluetooth Speaker Without Wi-Fi?
Yes, Alexa can act as a Bluetooth speaker without an active Wi-Fi connection. However, you need Wi-Fi for the initial pairing process. Once Alexa recognizes your device, Wi-Fi is no longer needed for this function.
Keep in mind that you'll still need Wi-Fi if you want to pair a new device. If you are traveling and don't have Wi-Fi in your home, you could make use of a public Wi-Fi network for this process. Doing so is relatively safe as long as you are following typical best practices for public Wi-Fi (the same ones you should follow for your phone).
How To Connect Alexa To Bluetooth
Just follow these quick and easy steps to get your smartphone (or tablet, etc.) and Alexa talking to each other. The entire process should only take a couple of minutes.
Get your device into the Bluetooth range of your Amazon Echo, approximately 20–30 feet.
Tell your Echo speaker to disconnect other Bluetooth devices by saying (assuming you use the default wake word) "Alexa, disconnect."
Set your device to Bluetooth pairing mode.

On Android, the pairing process may depend on your device and operating system version. On most newer Androids, go into Settings -> Bluetooth and toggle the Bluetooth switch on. You'll see a message saying that your device is visible. 
On iPhone, go into Settings -> Bluetooth and toggle Bluetooth on. You'll see a message that says, "Now discoverable as…"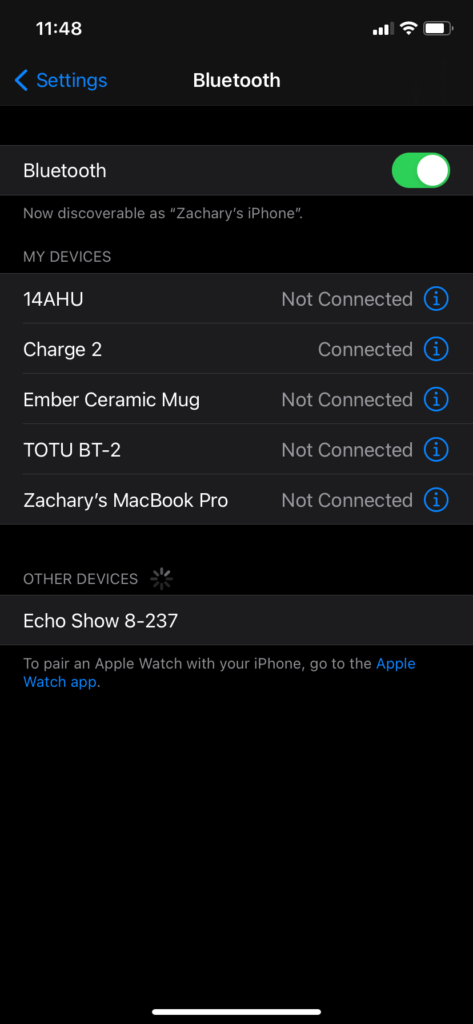 Tell your Echo to go into pairing mode by saying, "Alexa, pair." If it worked, Alexa should say "Searching."

Your smartphone (or tablet) should display your Echo speaker under a list that says "Devices," "Other devices," or "Available devices," depending on your operating system. Select that device. It will be added to your list of known devices, and Alexa will verbally confirm the connection. If you aren't sure which device is your Echo, just wait a few seconds,

and Alexa will tell you.
Once our device is paired, you can go ahead and play music or other audio through it just like you would any Bluetooth speaker.
You can disconnect your device from Alexa at any point with the command "Alexa, disconnect."
The next time you want to use Alexa as a smart speaker for that device, just say "Alexa, connect to [device name]" or "Alexa pair with [device name]." There's no need to go through the above steps again unless you want to pair another device.
How To Remove a Bluetooth Device From Alexa
For security reasons, you'll want to unpair any devices that you lose or sell. You should also unpair old friends' devices as you can't be sure who currently owns those phones or tablets.
The process here depends on which device you have. On most Echo devices, you will need to use the Alexa app on your smartphone or tablet. The Echo Show and Echo Spot, though, will require that you remove the Bluetooth Device from the Echo itself.
Echo Show and Echo Spot
Open the settings menu. The easiest way to do this is by saying (using whatever wake word you chose) "Alexa, open settings". Alternatively, you can slide down on the touchscreen and press the gear icon in the menu bar.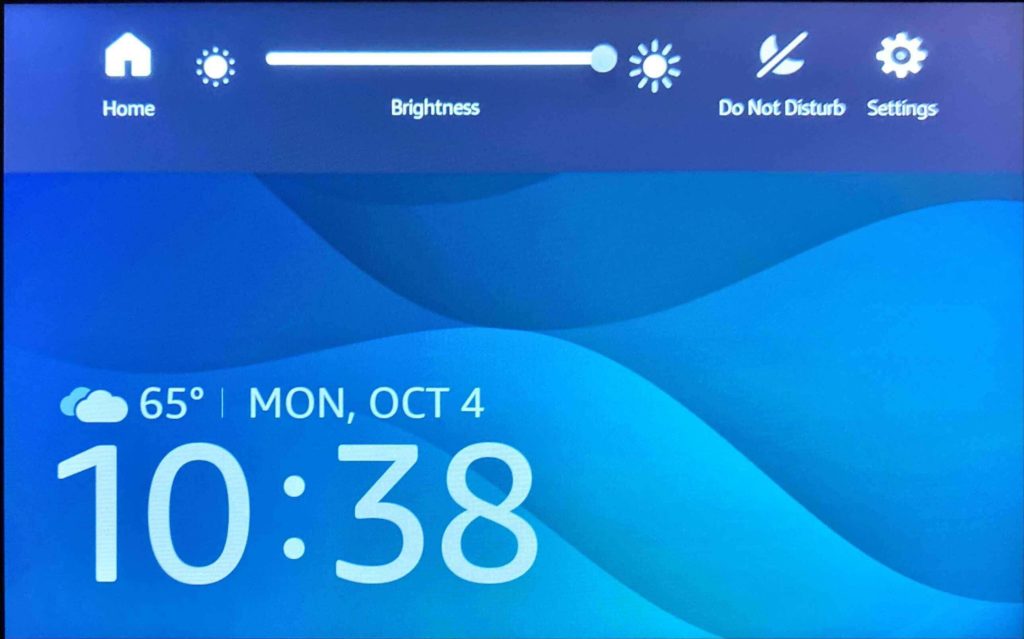 Select Bluetooth from the menu.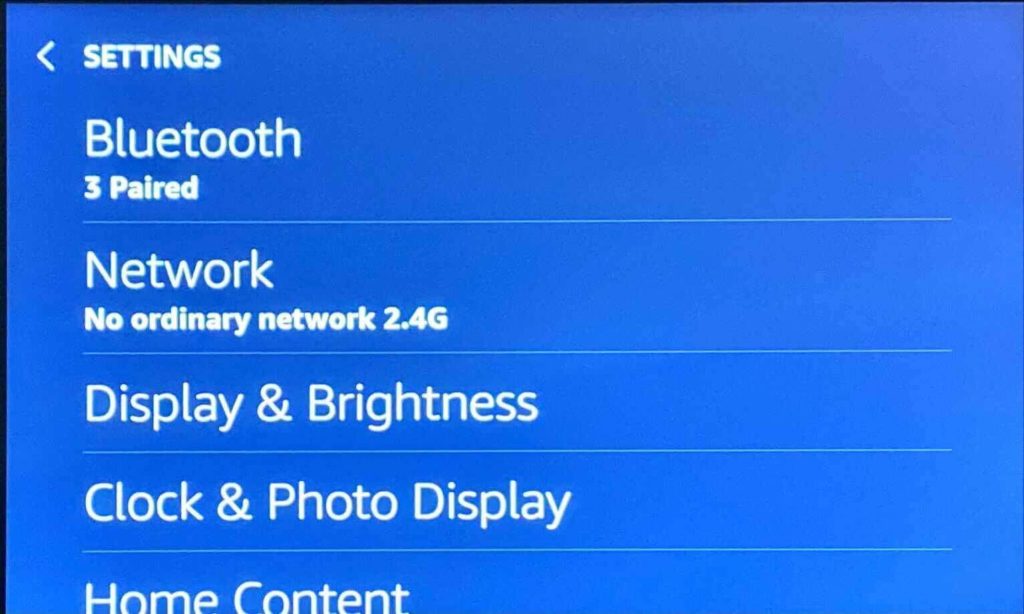 Find the device you are trying to unpair and press the small "i" to the right of its name.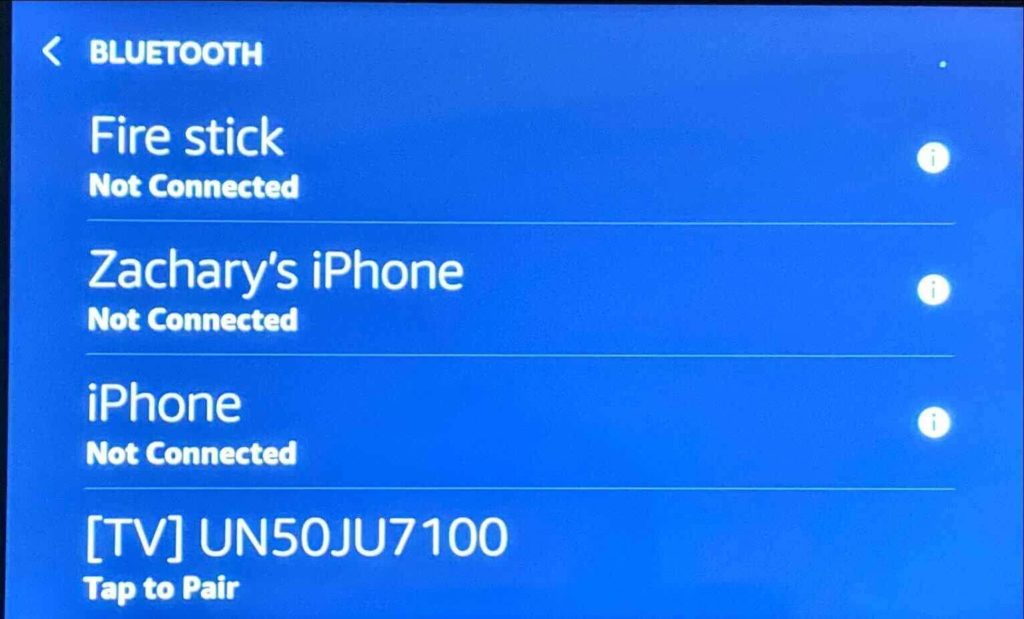 Click Forget Device and wait for the Echo to remove it from the list.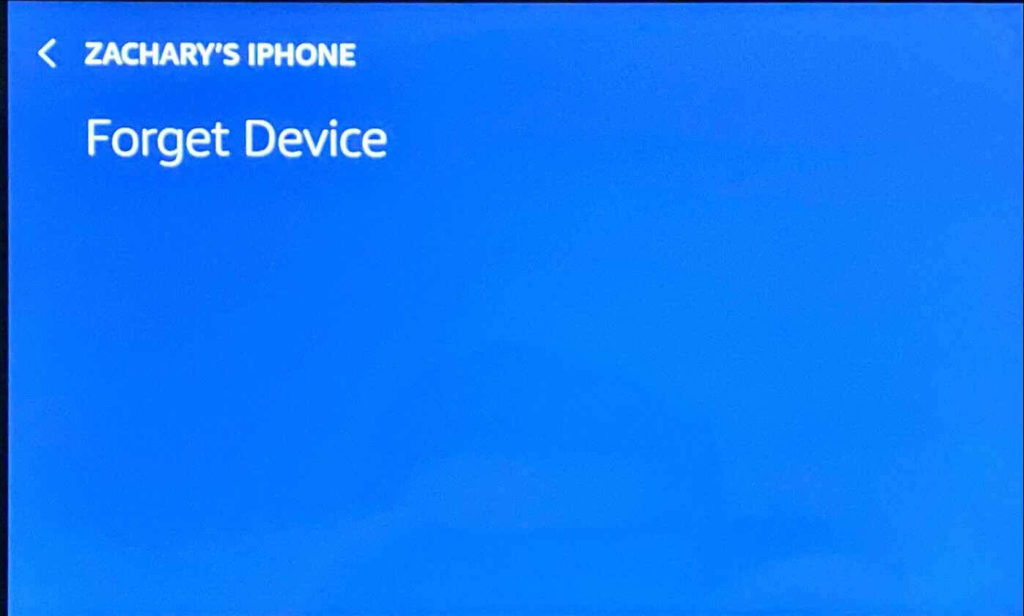 Other Echo Device (Echo, Echo Dot, Echo Studio, etc.)
To have your Echo speaker unpair or forget a Bluetooth device, follow these steps:
Open the Alexa app on your smartphone (not on the device you are removing).
Select Devices on the bottom bar.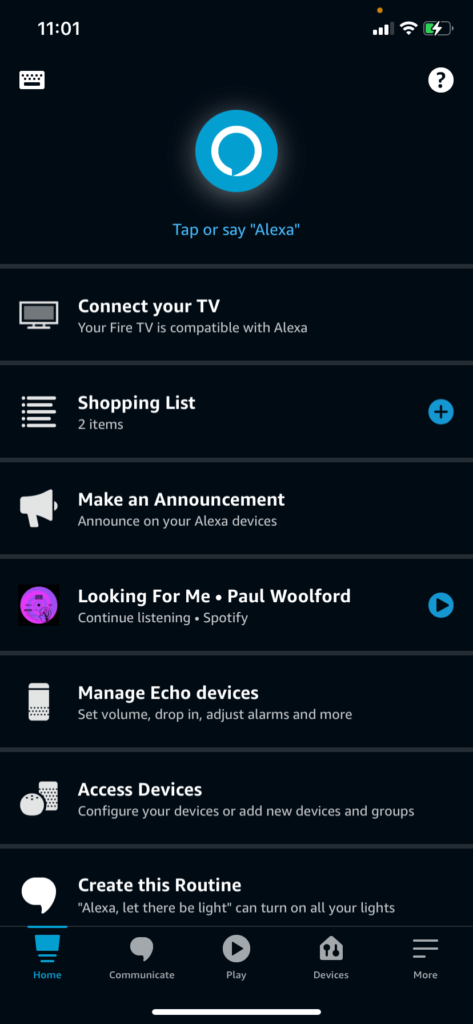 Click Echo & Alexa.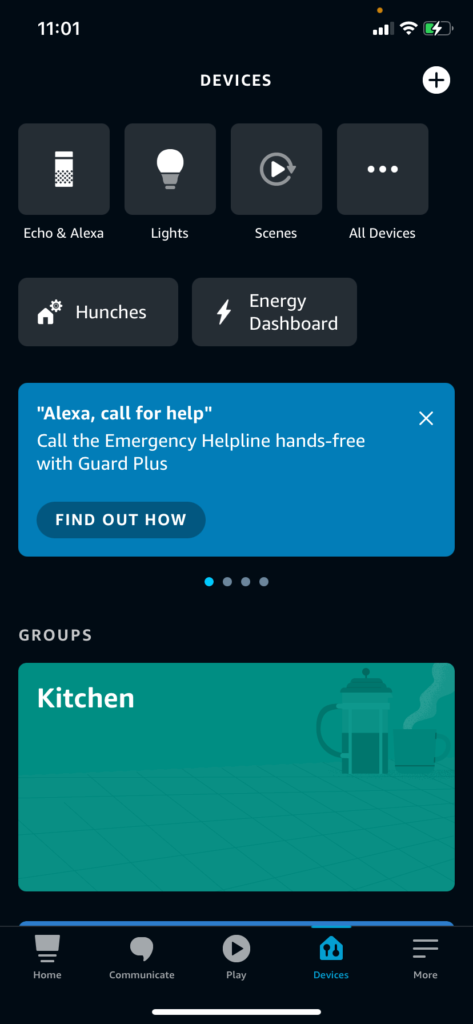 Select the Alexa device that you used for pairing.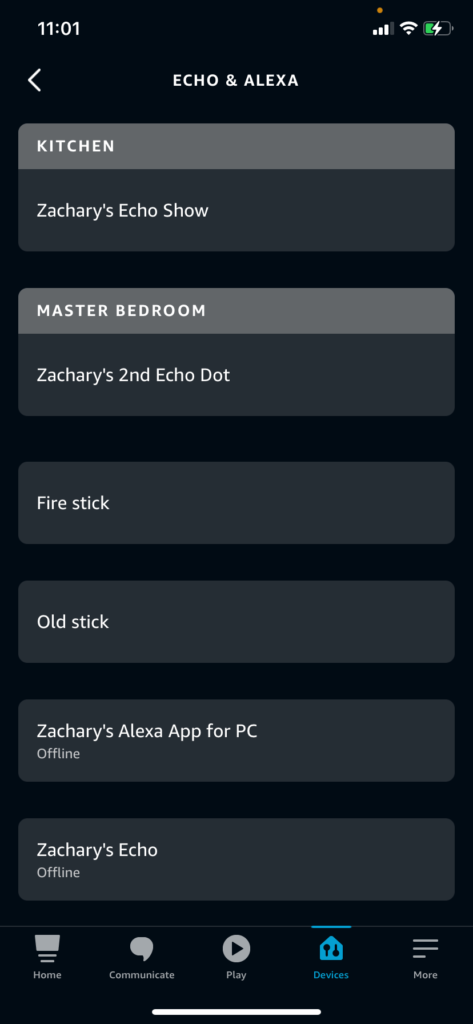 Click the Settings icon (the gear in the upper right).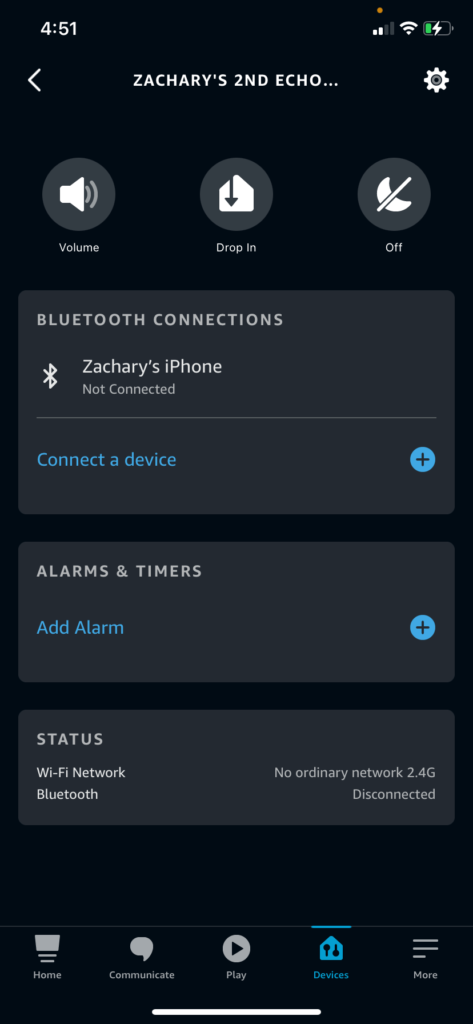 Select Bluetooth Devices from the list.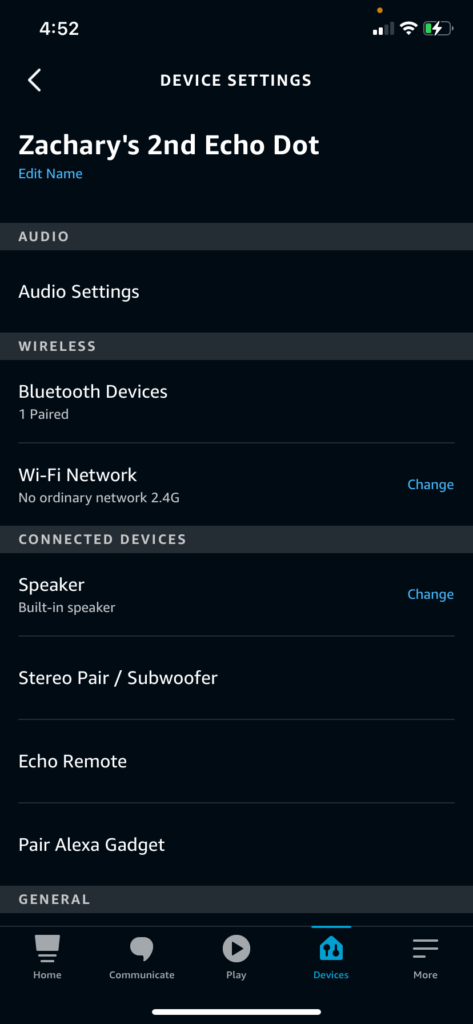 Click the device you want your Alexa to forget.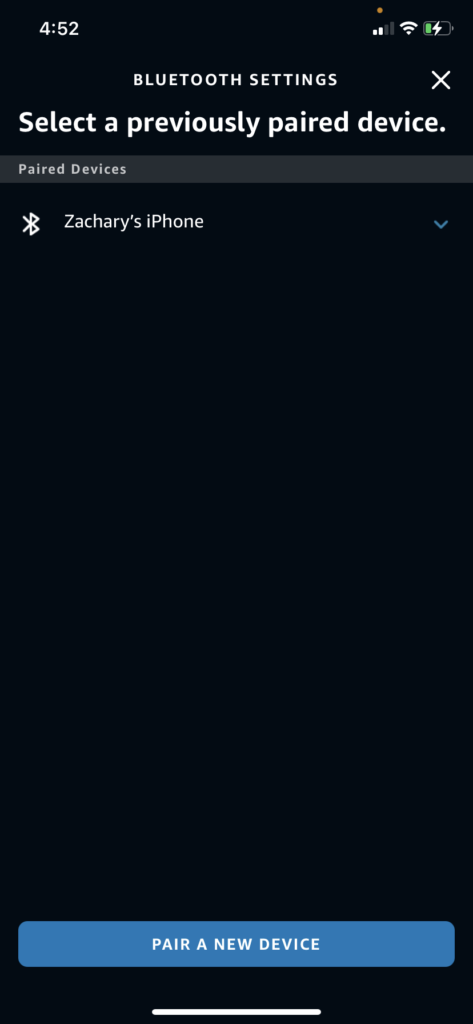 Press Forget Device and wait for the device to disappear from the list.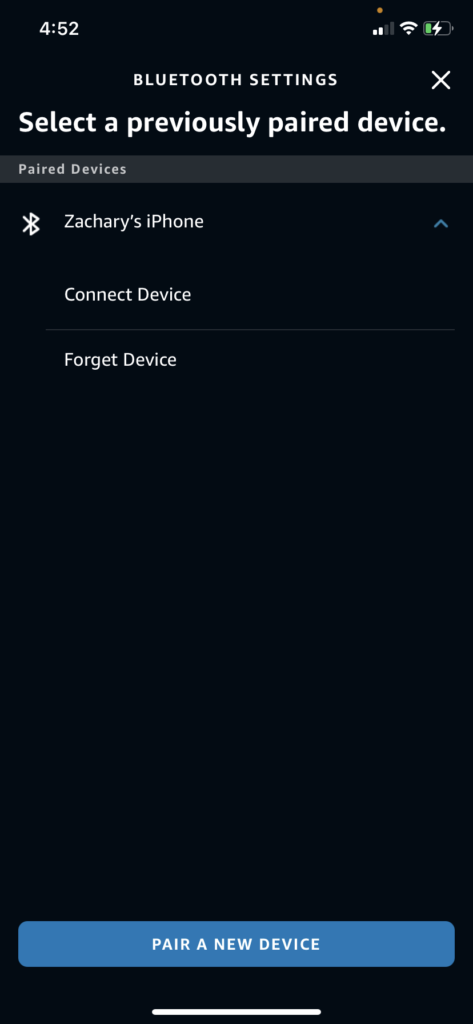 Go Enjoy The Bluetooth Experience
That's all you need to know. If you follow these steps, your Alexa is ready to act as a Bluetooth speaker. While voice command is definitely Alexa's main usage, this Bluetooth setup will give you a more well-rounded audio device.
Let me know in the comments what use cases you've found for Alexa's Bluetooth. I'd also love to know if you run into any issues connecting Alexa to Bluetooth, so feel free to ask any questions.