This post may contain affiliate links. Please read my disclosure for more info.
---
Smart bulbs are convenient and fun, but nothing lasts forever, right? Smart bulb manufacturers love to brag that their lights last longer than the competition, but let's take a look at the real numbers. How long do smart bulbs last?
Most smart bulbs now last an average of 25,000 hours, which is 8–9 years at 8 hours of usage per day. This is up from an average of 15,000 to 20,000 hours just a few years ago.
In this article, we'll take a look at the average lifespans of several common smart bulb brands. We'll also examine how smart bulbs burn out and how often you need to replace them.
Quick Examples: Smart Bulb Lifespan
Do Smart Bulbs Burn Out?
Smart bulbs don't burn out suddenly like standard light bulbs. Instead, they will slowly get dimmer over time and eventually stop working. The difference comes from the fact that smart bulbs have LEDs instead of the filaments found in most light bulbs.
We've all experienced a regular incandescent bulb burning out. It happens suddenly, often right as you hit the light switch. That's caused by the filament, a small conducting wire, suddenly breaking.
Smart bulbs don't have a filament. Instead, they have several LEDs which all emit light. Over time, these LEDs go out one by one. As that happens, the light gets dimmer and dimmer until it is no longer useful as a light source. Fortunately, that takes a lot longer than the lifespan of a traditional light bulb.
How Often Do Smart Bulbs Need to Be Replaced?
Since smart bulbs don't burn out all at once, you'll be replacing them long before they completely die. LED bulb lifespans assume that you're going to replace the bulb when it's at 70 percent of its initial brightness. For a 25,000 hour bulb operating for 8 hours per day, your bulb should be replaced about every 8–9 years.
Of course, you could hold on to your bulbs for longer than the recommended lifespan, but be aware that they will only continue to get dimmer as time goes on. If the quality of your lighting matters a lot, you may even want to replace your smart bulbs after just 3–5 years.
How Long Do Philips Hue Bulbs Last?
The latest Philips Hue bulbs have a lifetime of 25,000 hours or about 8–9 years at 8 hours a day. Some earlier generations of Hue lights were only rated for 15,000 hours or about 5 years.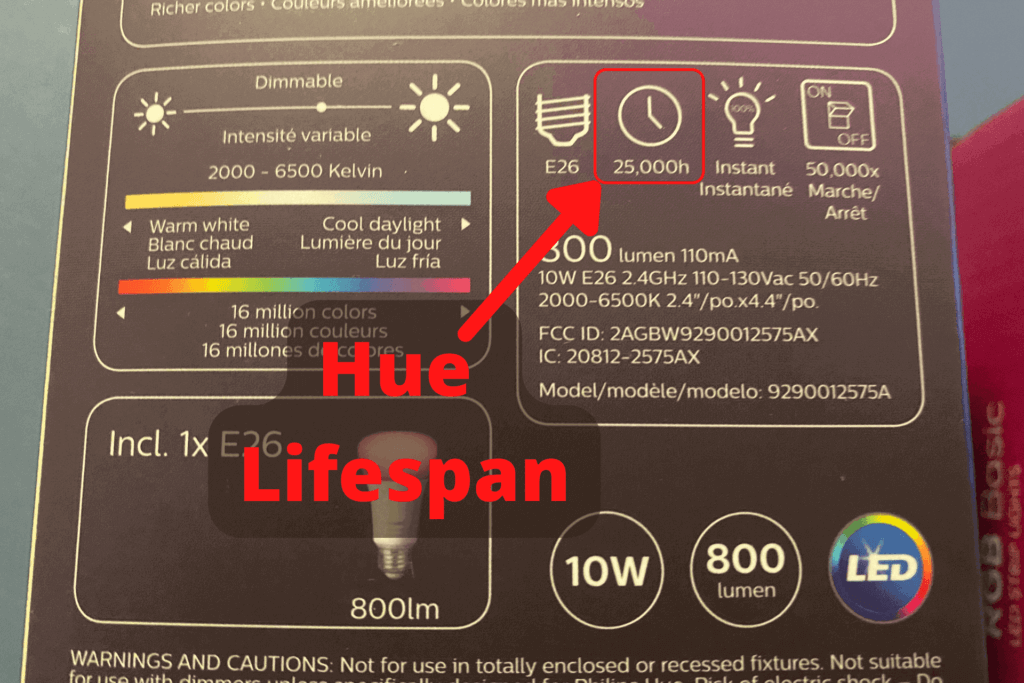 But what if you use your bulb less than 8 hours a day? Hue claims that their bulbs can last for as long as 22–25 years, assuming you haven't reached their 25,000 hours of usage by that point.
Keep in mind, though, that most Hue bulbs only have a 2-year or 3-year warranty, so don't expect a free replacement if your bulbs don't last two decades.
How Long Do LED Strip Lights Last?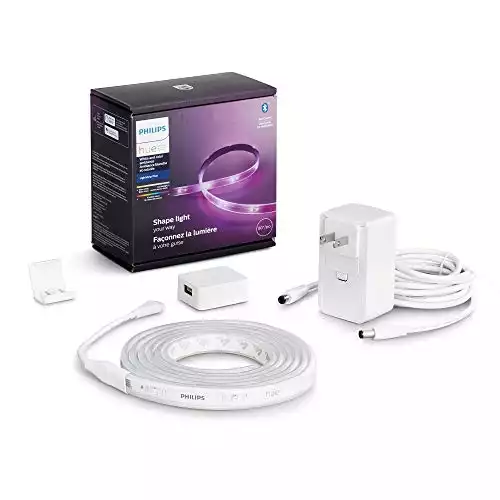 Most LED strip lights are rated for 20,000 to 25,000 hours, which is about the same as smart bulbs. There are some LED strips that claim lifespans of up to 50,000 (like this one), which would be about 16-18 years with 8 hours of usages a day.
What's Next?
Are you ready to dive into smart lighting? If so, you'll need to pick an ecosystem (brand). Personally, I'm a big fan of Philips Hue. They're a mid-tier offering with a wide variety of products and excellent smart home integrations. Take a look at my comparison of Philips Hue vs Wiz to see the advantages you get with Hue.
If the long lifespan of smart bulbs doesn't have you convinced, you can always use a smart plug (like this one) to turn your current lights into smart lights. In fact, that's just one of many uses for smart plugs, which can also save you money and add some extra convenience to your life.